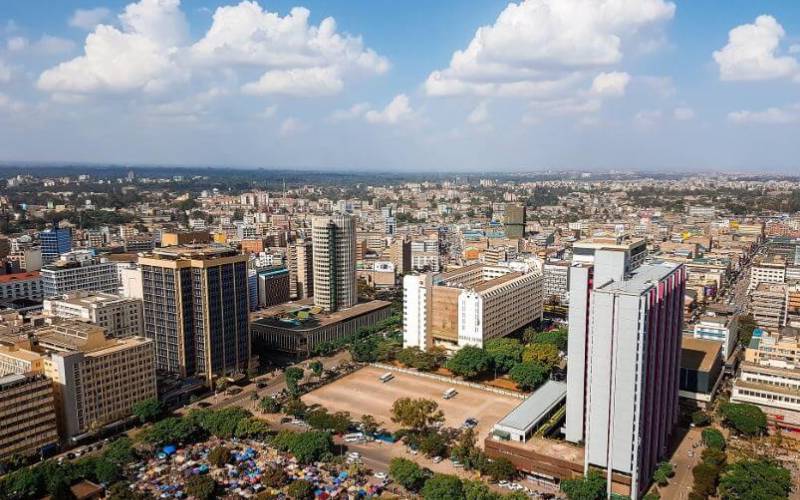 They say what a man can do, a woman can do better. Tanzania President Samia Suluhu Hassan exemplified this adage during her official visit to Kenya, this week.
President Suluhu seems to have done her homework and knew the problems bedeviling Kenya and Tanzania and the solution she was to provide or seek.
It was a case of a woman who is the head of her homestead, crossing over for a face-to-face meeting with the man in charge of the neighbouring home. She was out to make peace and thaw the frosty relations.
President Samia knew how to capture Kenyans' attention. She did this from the moment she landed at Jomo Kenyatta International Airport until her host President Uhuru Kenyatta saw her off.
When she landed on Tuesday morning, she was in a beige trouser suit, brown hijab and brown shoes. About two hours later, she arrived at State House, Nairobi in a totally different outfit. She was in a different outfit again at State banquet-cum-Iftar dinner at State House. Lighter duties had been accomplished. On Wednesday, she attended the meeting with business stakeholders from the two countries, who were seeking answers to various challenges. She assured them that "there have been hurdles and I have come to straighten things out."
To drive the message home, she did a word play on her name Suluhu which means solution and Uhuru which means freedom.
"You are lucky our two countries have 'freedom' on hand to do business and on the other hand 'a solution' to eliminate trade barriers… I will offer a solution."
The humour seems to have melted President Kenyatta's heart. He decreed that Tanzanians do not need work permits to do business in Kenya. Clearly, she succeeded in charming Kenya to soften its stance.
She crowned her State visit with an address to Parliament where she enticed MPs to enact favourable laws that will cement bilateral trade agreements. Her flowery address in Kiswahili repeatedly earned her loud applause.
Suluhu succeeded in restoring the bond between Kenya and Tanzania. She unclenched Kenya's fist and secured a handshake.
As she was being seen off at the airport, President Kenyatta held her hands and kept shaking and swinging them as they bid good bye. The strength of a woman.