CSs, KRA and AG sued over cooking gas tax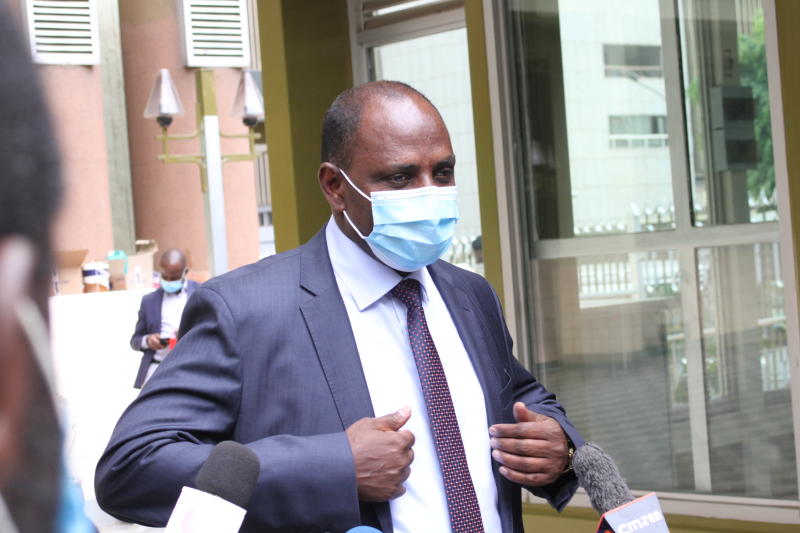 Treasury Cabinet Secretary Ukur Yattani and Kenya Revenue Authority (KRA) have been sued for introducing Value Added Tax on cooking gas.
Starting July 1, Kenyans will shoulder 16 percent tax on cooking gas.
The High Court yesterday heard that the move by the government is unreasonable, with a petitioner citing the harsh times occasioned by Covid-19 pandemic.
Caroline Muthoni, in her case, which she says is on behalf the public, argues that in the event the cost of cooking gas is increased, the ripple effect will be a rise in cost of living.
Subsequently, people will turn to wood and charcoal leading to increased pollution and deforestation, and also "strain the environment which Kenyans and other stakeholders are trying to conserve."
"Among the reasons for zero-rating LPG gas was to move Kenyans households towards clean energy and reduce pressure on tree cover from firewood and charcoal consumption," Muthoni told Justice Anthony Mrima.
"Imposition of 16 per cent VAT on LPG will reverse the gains made in terms of environment conservation, besides violating the applicant's constitutional rights to right to life, food and clean environment."
According to her, KRA will not suffer any harm if the court blocks it from demanding the contested amount.
From mid-2016, Kenyans have not been paying VAT on liquefied petroleum gas, popularly known as cooking gas.
However, the Finance Act, 2020, re-introduced the taxes, but the implementation was deferred to the second half of 2021 due to the Covid-19 crisis.
A 6kg cylinder of Total gas for instance, is currently refilled at Sh1,050 and should the VAT law be effected, the cost will rise by Sh168.
In Nairobi, a 6kg cylinder with gas will retail at Sh2,800 from Sh2,490 while the 13kg cylinder will be Sh5,342 from Sh4, 295.
Generally, the costs of buying and refilling 13kg, 22kg and 50kg cylinders of all brands will go up by different margins in different towns.
The new tax was reintroduced by the National Treasury in July 2020 during the review of the Bill but requested that it be delayed by at least one year for smooth implementation.
The Treasury pleaded with members of the Finance Committee, who were opposed to the gas levy, to support it on condition that the implementation be delayed by a year.
The MPs had warned that the new charges would push more households towards kerosene and charcoal.
The MPs also cited adverse effects Covid-19 as justification for the delay in implementation.
However, Muthoni, who has also sued Energy Cabinet Secretary Charles Keter and Attorney General Kihara Kariuki, argues that there was no public participation since the contested tax was re-introduced during the Covid-19 pandemic.
She says Parliament failed to consider or assess the harsh economic times Kenyans are going through.
She wants the court to suspend the section introducing VAT on cooking gas until the case is heard and determined.