Court wrangles open the lid on hefty perks for top audit bosses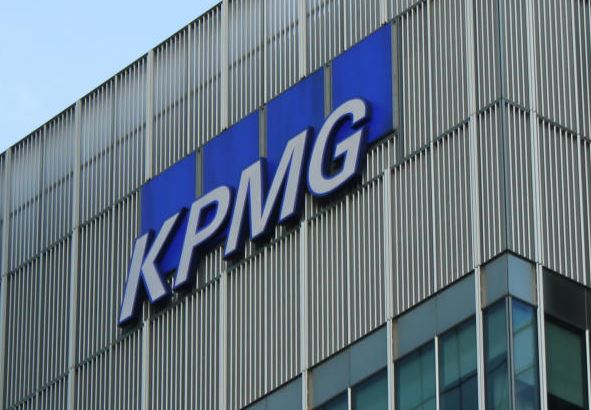 On an October Monday morning four years ago, Richard Boro Ndungu, a partner at audit firm KPMG Kenya, was informed by the chief executive that an investigation was being launched over his conduct.
The CEO, Josephat Mwaura, asked him to hand over his mobile phones and laptop so they could be forensically imaged to determine whether allegations that Mr Ndungu had engaged in misconduct were true.
The exchange kicked off a chain of events that led to the partner's ouster from the firm and a protracted legal suit that has revealed the cushy perks of senior executives in the 'Big Four' audit firms.
Other firms that dominate audit jobs locally are Pricewaterhouse Coopers (PwC), Ernst and Young, and Deloitte.
Last month, the High Court ruled that KPMG Kenya was liable to pay Ndungu at least Sh257 million in lost profit as well as general and special damages.
While KPMG could appeal the decision in coming weeks, the legal fray has thrown the curtain open on the earnings by top executives of large firms that audit the country's listed companies.
In the first place, the income of the Big Four have been shrouded in mystery. The firms are not listed on the Nairobi Securities Exchange (NSE) and are thus not compelled to publish their annual financial results.
At the same time, their registration status as limited liability companies means they are shielded from much scrutiny and regulatory demands on public filing from the Capital Markets Authority (CMA) compared to listed firms.
However, a back-of-the envelope computing of the audit fees paid by listed firms paints a picture of huge revenues earned by the firms.
For example, in 2019, the top four listed firms - Safaricom, KCB Group, East African Breweries and Equity Bank - paid a combined Sh193 million in fees to the top audit firms.
These earnings are cascaded down the company hierarchy with the top executives earning a slice of profit from each audit gig, as well as generous bonuses periodically depending on the performance of the business.
Before Richard Ndungu vs KPMG Kenya reached the High Court, the parties went before a court-appointed arbitrator to settle the dispute.
The arbitrator awarded Ndungu over Sh450 million in general damages, including Sh97 million in earnings for the period between September 1, 2015 and August 31, 2017, plus Sh32 million in profit share.
Ndungu also sought to be refunded Sh1.9 million in personal expenses he said he incurred in the discharge of his duties, as well as Sh10 million for purchase of a new car.
Under the company's remuneration policy, partners are entitled to Sh10 million every five years to buy a new car.
Ernst and Young (EY) Kenya too has been embroiled in a fight with its partners and former employees over differences in computing their earnings.
This has to an extent lifted the lid on the millions that partners and middle level managers make, indicating that while they have to endure long hours looking into the accounts of sometimes unco-operative clients, the auditors – at least those working with major firms – are among the best remunerated workers.
The immediate former chief executive of EY Kenya, Gitahi Gachahi, has taken on the firm for reducing the money he should have made in the year to June 2020, his final year at the firm.
He retired after working with the company for nearly three decades, making partnership 15 years ago and appointed as chief executive in 2009.
During his final year at the helm, Mr Gachahi had expected Sh47.75 million as compensation - not as an employee but as a partner, or part owner – in the company in what is referred to as profit share.
The money would have translated to nearly Sh4 million a month, much higher than salaries of most chief executives and even dividends earned by some significant shareholders of blue chip companies.
Gachahi went to court protesting the reduction in his profit allocation for the year to June 2020 by Sh10 million to Sh28.64 million compared to 2019 when his reference earnings stood at Sh38 million.
EY had in September informed its partners that their earnings would be cut by 15 per cent due to prevailing economic conditions occasioned by Covid-19.
In court papers, Gachahi said he had expected his earnings for the year to rise to Sh47.75 million on account of the growth the firm registered during the financial year.
EY had informed Gachahi that his pay had fallen on account of reduced earnings in the course of the 2019-20 financial year as well as the pandemic that would hit the firm and its clients later in the course of the year.
Gachahi, however, said the firm's earnings were not affected by Covid-19 and, if anything, it was a change in accounting policies that resulted in a dip in profit.
"Despite the prevailing economic conditions, there was a revenue growth from the previous financial year and no decline in gross margin," he said in court filings.
"The decline in total income could be attributed more to a change in accounting policy increasing depreciation from $90,000 (Sh9.8 million) to $690,000 (Sh75 million), which has in any event, no cash flow impact."
Another of EY's partners, Laban Gathungu who headed the public sector team, also filed a case protesting his lower-than-expected profit allocation in 2018.
Court documents showed that his profit allocation for the year to June 2018 was cut by 27.4 per cent to Sh21 million. He had expected earnings of Sh29.4 million.
"My earnings for the financial year to June 30, 2018 therefore should have been Sh29.4 million… instead, my earnings were calculated applying a negative variation of 27.4 per cent to Sh15.27 million," Mr Gathungu said.
The expected perks were not for nothing, he claimed.
Gathungu, who is also fighting his removal from the firm as a partner, in his affidavit noted that as part of the EY Kenya team, he brought the firm big business.
"My alleged removal and negative profit allocation came after I led the firm in finalising of Somalia projects and enabled the firm to earn over Sh400 million in income over a period of one year leading to my removal," he said.
"I led the firm in winning a project worth Sh29 million to the firm with the National Treasury and a further Sh30 million to the United Nations… in my docket of public sector advisory."
In Gachahi's case, in addition to bringing the firm business and overseeing operations as CEO, he also had additional responsibilities including representing EY Eastern Africa in a grouping of EY Africa referred to as the Africa Sub Area (ASA).
This meant he could not take his annual leave and had to carry his days forward. By the time he retired, he had accumulated over 150 leave days - which are also in contention - with EY saying days carried over from previous years are capped at 60.
The partners at EY had taken a loan of Sh727 million from the then Barclays Bank of Kenya (Absa), which was divided proportionately among the partners. The money was supposed to finance their partnerships at the audit firm.
Servicing loan
In the case of Gathungu, who disclosed the details of the loan in court papers, his share was Sh24.5 million, which he was servicing at Sh560,000 per month.
Both Gachahi's and Gathungu's cases have separately been referred to a court-appointed arbitrator.
EY also sent home over 40 employees last year. A number of them have sent demand letters to the firm seeking compensation for unfair dismissal.
Many of those terminated were making decent money, some upwards of Sh400,000 a month.
The demand letters, which indicate their pay at the time of exit, show that the bulk of them earned upwards of Sh200,000, way above what the average Kenyan in employment and even in business, makes.