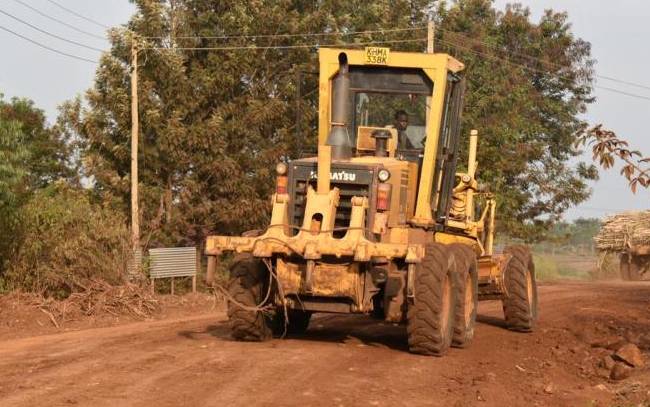 Cane farmers in Ndhiwa and Awendo sugar belt in Homabay and Migori counties have a reason to smile after Sukari Industries set aside Sh112 million for the repair of access roads. It has already embarked on the repairs.
The roads have been in a deplorable state for over 10 years, costing farmers losses running into millions of shillings due to cane spillage while on transit to the factory.
The works by Sukari Industries are in response to area leaders' plea, led by Uriri MP Mark Nyamita and his Awendo counterpart Walter Owino who told The Standard that they had asked the sugar factories to gravel the roads.
Read More
Sukari Industries has also reconstructed the five and 10km of roads in Amoyo-ligotho and nine-kilometre stretch Amoyo-Ongito and Ongito-Ayego roads.
Others are 12km Oria market-Nyamasare road and Rapedhi-Maliwa, among others. "We are happy that at least, they have started to travel the roads, which will, in essence, reduce losses incurred by thousands of cane farmers," said Nyamita.
Ensure safety
He called for regular road maintenance and grading to ensure the safety of motorists and efficiency in cane transportation.
He spoke as Sukari Industries General Manager Noel Okoth admitted that the initial bad state of the road led to delays in sugarcane delivery from the farms to the factory.
"Building a gravel road around the sugar-belt has taken us months of planning and preparation to allow the use of specialised grading and compacting equipment," he said
Sukari Industry Chief Engineer Boaz Amoke concurred that good drainage was vital. Some of the roads leading to the sugar factory are in the deplorable state yet millers are deducted road maintenance levy.
Sukari Industries Human Resources Manager Collins Aluku disclosed that 50 locals have been hired as casual labourers. Amoke said the rehabilitated road will be expanded from the initial six to eight metres wide.