Report: County spent Sh18m on ghost projects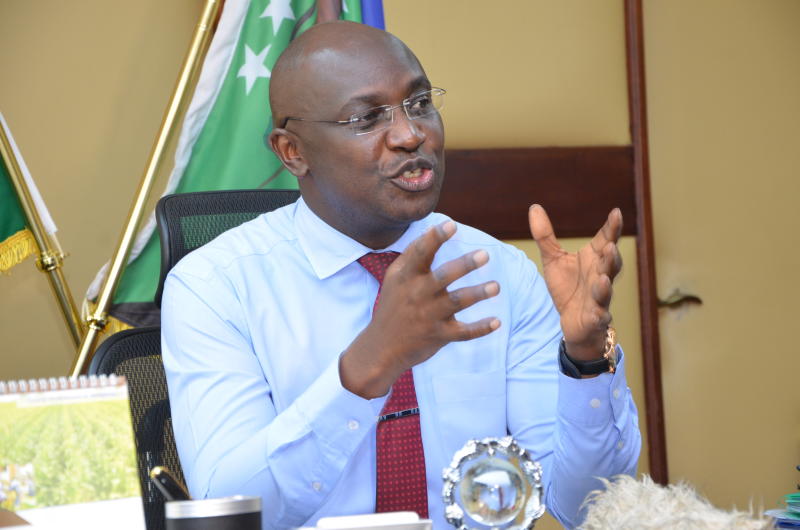 Auditor General Edward Ouko has revealed that the county government made payments amounting to millions of shillings for ghost projects.
A report released by Mr Ouko showed that the county government initiated three projects in the Financial Year 2017/2018 totalling Sh18.3 million, but physical verification indicated nothing was delivered.
The ghost projects are Dairy Commercialisation Project in Bukembe at a cost of Sh9.3 million, Mihuu Water Project at a cost Sh4.1 million and a data centre at a cost of Sh4.9 million.
"The county made a payment of Sh9, 377,350 to a local contractor for dairy commercialisation network in Bukembe. However, physical verification of the project under implementation revealed that the project is not functional," read the report.
The Mihuu water project is also not operational, with questions raised on the bill of quantities that had no specifications on dimensions of the power house that cost Sh500, 000, water pump Sh1.2 million and water kiosk at Sh350, 000.
The report also raised questions on how the contract was awarded, claiming that the Department of Water and Natural Resources failed to provide documents from other bidders to show competitive bidding.
The county was also criticised for paying Sh4.9 million to a computer dealer for the setting up of a data centre, but physical verification showed it was not operational.
The report said the county and the public did not get value for money after purchasing servers, air conditioners, routers, softwares and licences, CCTV camera and auxiliary equipment all worth Sh3.6 million that were now lying idle.
Take a quick survey and help us improve our website!
Take a survey
The county was also faulted for paying Sh14 million for air travel without the approval of relevant accounting officers, did not attach boarding passes as proof of travel while staff in lower job groups were paid for air travel.
"No boarding passes were attached as proof of travel and there were instances where some staff who were not within the approved job groups were allowed to use this mode of travel," said the report.