Taxi hailing app strictly for women launched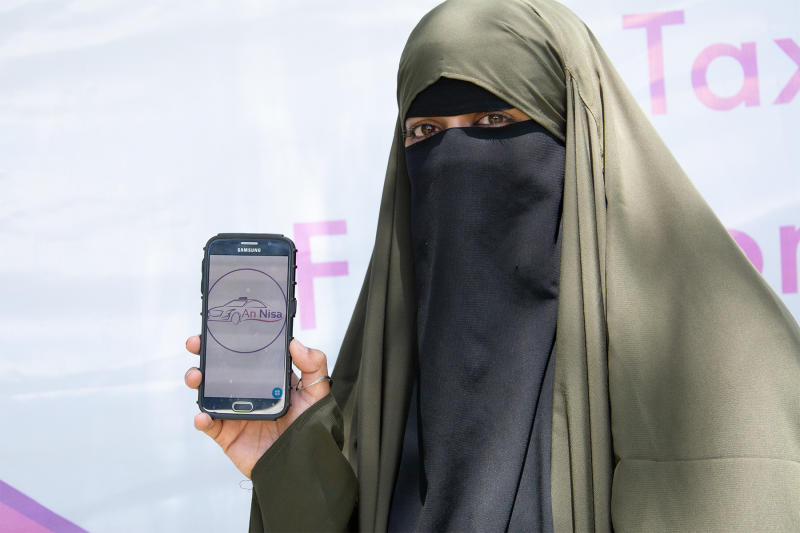 A taxi-hailing app exclusively for women has been launched in Nairobi. Dubbed An-Nisa, it aims to empower women cabbies, with the firm taking only a 10 per cent cut from each trip.
It will be operated by female drivers and exclusively carry women and children.
Founder Mehnaz Sarwar said the platform is meant for female drivers in a male-dominated field, adding that they were starting out with 60 female drivers and would operate "everywhere" in the major towns.
"It is a source of empowerment for those ladies and at the same time, it makes a safer option for women who are not comfortable being driven by men, maybe for religious reasons or safety concerns," she said.
Arabic word
Though An-Nisa is an Arabic word meaning for women, Mehnaz Sarwar did not rule out extending the services to men in the future.
"As we go along, we will put in the option if the need arises. For now, it is women and children," she said. "We are only taking ten per cent. The benefit has to purely go to women. These are single mothers," Sarwar said.
She stated that she had injected a capital of about Sh1 million into the venture, noting that bringing together all the female drivers was a key challenge.
Susan Cherono, a cabbie who has been in the digital taxi business for one and a half years said the returns are better compared to other apps on the market.
"It is friendlier, secure and we will be getting more pay even as other apps take home a commission of between 15 and 25 per cent," said Cherono.