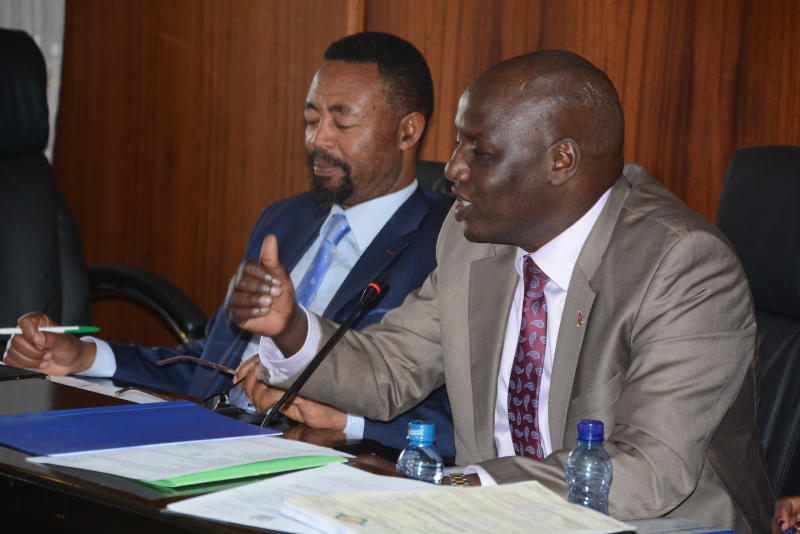 Members of Parliament have proposed that employed Kenyans be deducted 1.5 per cent of their salaries to help finance President Uhuru Kenyatta's dream of building half a million houses.
If adopted, the employer's contribution, which had been pegged at 0.5 per cent, will also increase to 1.5 per cent.
This follows a proposed amendment of the Finance Bill, 2018, by the Committee on Finance and National Planning, which has capped the deduction at Sh5,000.
National Treasury Cabinet Secretary Henry Rotich, through the Finance Bill, 2018, had proposed the establishment of a National Housing Development Fund towards which both employer and employee.
The fund would contribute to helping realise one of Uhuru's Big Four plans of building 500,000 low-cost houses by 2022.
Read More
Should it sail through, it is an amendment that is unlikely to be received by both employers and employees, who have already hit out at the proposal, noting that it will put them in financial distress.
It was not immediately clear why the committee, led by Kipkelion East MP Joseph Limo, came up with the punitive proposal.
Even worse for most employees is that the houses will be allocated under a lottery scheme, meaning they may never get to live in the houses even after painfully paying for them.
"Section 31 of the Employment Act is amended by inserting the following new subsection immediately after subsection (2) – (2A) An employer shall pay to the National Housing Development Fund in respect of each employee in his or her employment subject to a maximum of five thousand shillings," reads part of the Finance Bill, 2018.
Higher labour costs
Initially, there was confusion about how much each employee would contribute in a plan the Government said would see 2,000 houses set up in each county.
When making his Budget speech, Mr Rotich said every employee would contribute 0.5 per cent of their gross salary, but later in the Finance Bill, the proposal was 1 per cent.
"I think we will harmonise that. Our proposal was to have the start rate because the proposal we got from the Ministry of Housing was 5 per cent and we thought that was too high," the CS said.
Employers are also staring at higher labour costs since they will foot a similar amount as their employees.
Although the CS hinted that the deduction was not necessarily mandatory, Housing and Urban Development Principal Secretary Charles Hinga said it would be a statutory deduction just like the national pension fund.
Mr Hinga said the money would go into the National Housing Development Fund, which can be accessed through a tenant purchase deal for those in affordable housing brackets, or securitised for mortgages for those with means.
The ministry will then create a website to assign each person an automated score on whether they fall under the low-cost, social or mortgage housing cap.