Covid-19 created 2.5 million poor Kenyans last year - CS Yatani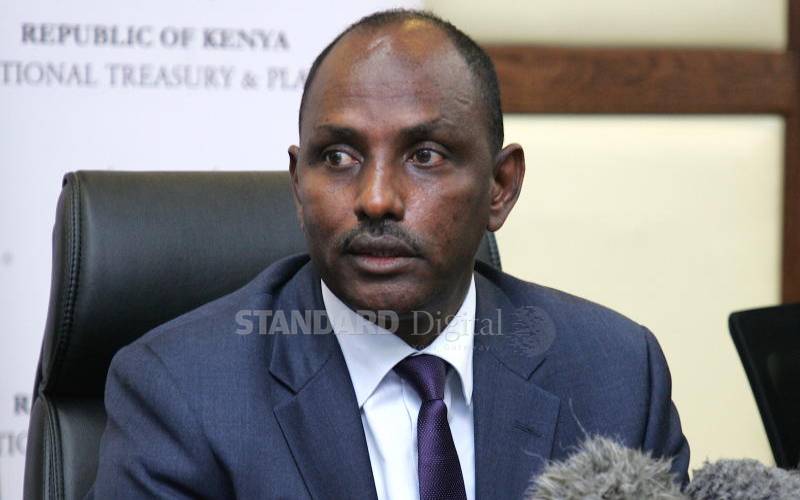 The Covid-19 pandemic might have created an additional 2.5 million poor Kenyans last year, the Cabinet Secretary for National Ukur Yatani said yesterday.
Speaking during a ministerial conclave on human capital, Yatani said the increase in poverty last year by six percentage points was due to the serious impacts of Covid-19 on livelihoods, which was sharp decreases in incomes and employment.
"The new poor are more urban-based, with a higher level of education and are usually working in the service rather than the agricultural sector," said Yatani. He was responding to a question on how the Government was using the Economic Recovery Strategy to invest in human capital to spur inclusive sustainable recovery.
Covid-19 has affected mostly the service sector, especially hotels, accommodation and transport after the State instituted containment measures to curb the spread of the disease.
As a result, a lot of people have lost their jobs in hotels, restaurants, nightclubs and pubs.
A study by the World Bank showed that half of the Kenyan households last year were struggling to put food on the table following the economic effects of Covid-19.
The World Bank study, which was cited by the International Monetary Fund (IMF), found that incomes for virtually all households in Kenya decreased.
Take a quick survey and help us improve our website!
Take a survey
Half of the respondents noted that they altered their eating habits as a result. "Almost all households surveyed (by the World Bank) in Kenya said their income has decreased. About half said they are 'cooking less frequently' and have altered their diet," the survey asserted.
CS Yatani noted that the Government identified critical areas of interventions by increasing demand for local goods and services, cushioning vulnerable Kenyans, securing household food security for the poor, and creating employment and incomes.
"We have noted significant gains, with the majority of urban youth who were rendered jobless by the pandemic getting new jobs under the "Kazi Mtaani" programme. This provided them with livelihoods during the pandemic," said Yatani.
He said the State also increased cash transfers to vulnerable children and those with disabilities as well as for older persons.
"Specific resources went into addressing the needs of street families. As part of its plans, the government is conceptualising a fund that would compensate workers who die or suffer disability from occupational diseases and given Kenya's large informal sector, the State is looking to establish social security or pension fund for informal workers."
Covid-19 seems to have been harsh to women, with almost half of them rendered jobless by the pandemic, according to a survey by the Kenya National Bureau of Statistics (KNBS).
While only 34.1 per cent of the working-age males were out of work, more than half of the females, 51 per cent, were unemployed by the time of the survey done between May 2 and 9.
The KNBS survey, which sought to find out the effects of the virus on health, labour, transport and housing, also found that a third of households had trouble paying their rent on time.
The survey, done last year, showed that at least 21.5 per cent of the households in Kenya who usually pay rent on the dates agreed with landlords were unable to pay rent for April 2020, with most blaming reduced income.
The data also reveals that adults who were not working might have increased by four million to hit 10.9 million compared to seven million in December last year.