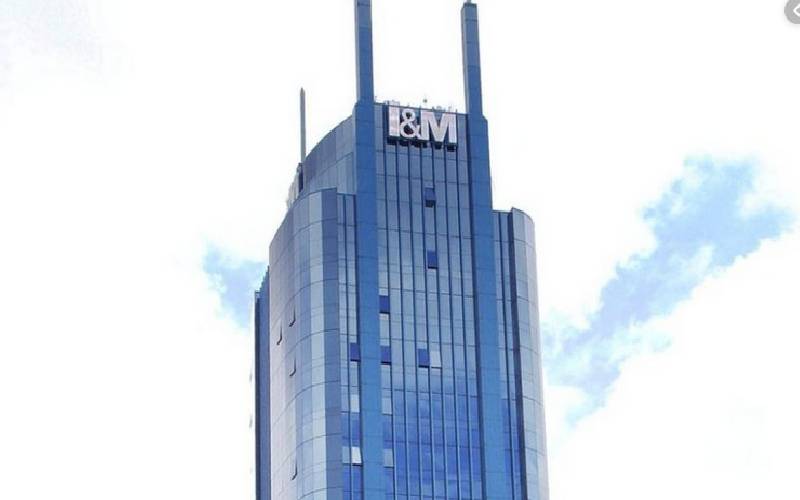 I&M Bank took an impressive lead topping the list ahead of Co-op Bank of Kenya Ltd, KCB group PLC and Equity group holding Ltd.

The growth of the bank is attributed to expansion in total assets which grew by 7.4 per cent to Sh 340.6 billion, from Sh 317.1 billion in H1'2019 (first half of 2019). The asset quality of the I&M holding also improved as a result of reduced Non-performing loans (NPL) ration at 11.0 per cent, from 13.0 per cent in H1'2019.

In a report by Cytonn Investments Management Plc, I&M is set to take an even bigger economic step as it set to expand in Tanzania, Rwanda and Uganda; a move that will see growth in the near future.

"The bank is set to acquire 90.0 per cent of the share capital of Orient Bank Limited Uganda (OBL). This will see the bank expand its operations in the Ugandan Market thus reducing its reliance on the Kenyan Market," read the report.
Co-op bank took second place with an impressive balance sheet showing the expansion of total assets which grew by 19.6 per cent to Sh 513.9 billion in H1'2020 from Sh 429.6 billion in H1'2019.

KCB Group came in third with its total assets growing by 27.7 per cent to Sh953.1 billion, from Sh746.5 billion in H1'2019. The Cytonn report has also shown a slump in the bank when it comes to the outstanding loans the bank holds.

"The bank's asset quality has deteriorated with the NPL ratio increasing from 11.2 in H1'2019 to 11.8 per cent in H1'2020 owing to slower growth in gross loans by 6.4 per cent compared to the 12.3 per cent growth in gross non-performing loans," read the report.

The report has also shown the other side of the tunnel for KCB, owing to the future of its growth in the months to come to alternative channels of transactions, as the bank rides on the digital revolution wave.

With a pandemic that has ravaged the economic sector, tough conditions have increased cash constraint on businesses as well as households leading to a high Gross Non-Performing Loans Ratio in H1'2020 of 11.6 per cent, from 10.0 per cent recorded in H1'2019 thus leading to deteriorating asset quality in most banks.

Cytonn predicts caution on lending especially to businesses that rely on imports hence inhibiting private credit sector growth due to the high risk of credit default, with the possibility of heightened Non-Performing Loans if the pandemic is to continue.

Generally, banks have had to go back to the drawing board to come up with new strategies to manage the worsening asset quality in the wake of the ongoing global pandemic.