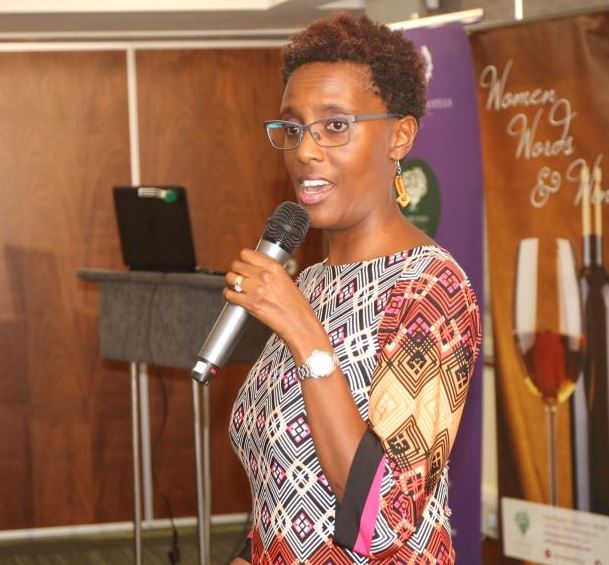 Why a chair on the cover of a book about money? "Because often times when you think about money, the urge to take a seat grips you. Money concerns seem to weigh more than your legs can bear," explains Dennis Bett, Brand2D's creative director, responsible for Making Cents cover design. Do take a seat as Waceke Nduati highlights the things that keep us from financial independence and what we can do to remedy that. Waceke is the founder of Centonomy, which helps people manage their money.
SEE ALSO: How to lead a more successful life
Besides her own failures, and they have been numerous, Waceke shares the financial journeys and eventual success of other people's personal finances.
Scarcity mentality
If you grew up being told that money doesn't grow on trees, then you developed a scarcity mentality towards money. Our financial life is always shaped by the relationship we had with money growing up. "I have observed two fundamental mind-set people develop about money; scarcity and abundance. The mind-set has nothing to do with the resources at hand," Waceke points out in Making Cents first chapter titled Sex and Money. The book shares a real life example of Douglas, who as a child, was never given money to handle. Money was for adults, not children. Despite his parents owning a large-scale farm they complained about being broke and struggled in paying his fees. It was, therefore, no brainer that when he was given his first pocket money of Sh100 going to high school, he finished it in less than a week buying bread for himself and his friends. That was despite his best intentions to stretch the cash to last the entire term as was the plan. The trend continued well into adulthood where he would squander all his business profits with his friends. Remedy: However, don't fret. Intentional self-reflection and unlearning bad habits can help change one's mindset about money, and develop mindsets of abundance. You can start by investing the resources you already have in building an abundant future.
SEE ALSO: It is illegal to fire a house help without notice, court rules
Spending down poverty highway
Besides our money beliefs, we must deal with the motivation behind our spending habits. "In my experience with financial education, one of the biggest motivating factors that lead to unhealthy and inauthentic lifestyle spending is the need to keep up with and impress other people," writes Waceke in the second chapter dubbed Gucci and Versace for your body-O. Besides the need to be loved and cherished, we spend money to buy the fulfilment we are lacking in our lives. We depend on money to give us identity. Remedy: To get away from this cycle, you have to do the hard work to discover who you are and what you value; you have to belong to something bigger than anything you can buy. To help understand what is truly important to you answer these two questions: What do you want to have experienced with your life? And If you had all the money in the world, who would you be and what would you have done? Then do that.
Lack of a budget
SEE ALSO: State tenders to be awarded to different firms in proposed law
We know we should budget, but we often don't see the need to. We see a budget as all about restricting enjoyment of life and highlighting failures (when you don't stick to the budget). How then do you adjust your spending when say, you lose or quit your job to go into business? In fact, the reason budgets don't usually work the first time around is that we establish budgets with costs we know and guess what we don't. In the guessing process, we over and under estimate some costs, even failing to include others. This is why you need to monitor your expenses for a while to work towards getting it right. This also brings an awareness that was previously lacking. In the third chapter, Learning to Crawl Before you Walk, Waceke writes: "I saw the extreme negative benefits of not budgeting when I encountered Sh100 in my account that I couldn't withdraw. I never adjusted my spending when I lost my income. The only way I would have been able to do this was if I had some awareness of what I was spending in the first place." Remedy: To fix this, change your attitude on the purpose of budgeting from focusing on it as a restriction to finding a deeper motivation.
Not giving back
Even the good book says that it is more blessed to give than to receive. Giving cultivates a lifestyle of gratitude and reinforces the premise that there is enough. "When we constantly reinforce to ourselves in various ways that we do not have enough, we are going to see why we don't have enough, and consequently, do the things that make sure we stay in that mindset," she writes. Remedy: Giving transcends money. You can give your time or skills as well. Through giving, you discover the power that lies within you.
[email protected]