Fairdeal building Sh2.5b beachfront apartments in Kikambala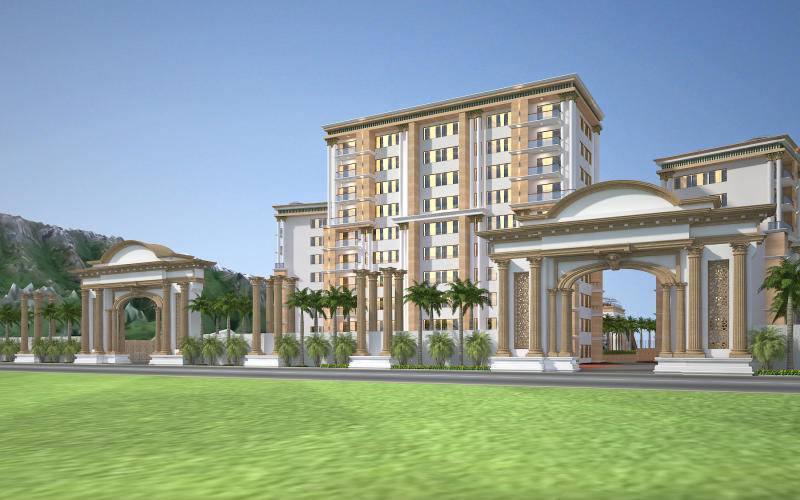 Fairdeal Group of Companies has begun the construction of a Sh2.5 billion estate in Kikambala, Kilifi.
The conglomerate revealed it would construct 200 luxurious units, dubbed Sandy Shores Apartments, on a six-acre land east of Paradise Resort Hotel.
"The project will be completed in the three years. We intend to offer an opportunity to Kenyans to own homes on this amazing waterfront," said Fairdeal Group Chairman Zoeb Ezzi. The units will be built by Fairdeal Properties, a subsidiary of Fairdeal Group of Companies in the next four years.
They consist of 52 one bedroom units, 56 two bedroom units while three and four bedroom will be 80 and 8 units, respectively.
One-bedroom apartments will go for Sh6.75 million, two-bedroom (Sh11m), three-bedroom (Sh17.5m) and four-bedroom Sh28 million.
Growing focus
In the recent years, enthusiastic property developers have identified Kikambala as an ideal investment area with several beach front apartments, villas, semi-detached duplexes coming up.
Property market analysts say the allure of owning a house at a beachfront has continued to drive investment in the area, which is emerging as an ideal area for holiday and retirement homes.
Take a quick survey and help us improve our website!
Take a survey
Some of the firms that have set base in the area include Centum, Vipingo Ridge and Sultan Palace with an estimated investment of Sh110 billion. The interest is also being driven by the National and the County Governments that have implemented infrastructure projects.
Last year Kilifi County Government spent Sh100 million to construct the road linking the area to the Mombasa-Malindi Highway.
Mr Ezzi said booming property development in the area was also due to its proximity to the region's main towns: Mombasa, Mtwapa, Kilifi, Malindi and Watamu.
"Unlike Diani which is not only far but can only be accessed through ferry, it is easy to move from Kikambala to the region's tourism destinations in the region," he said.
Tourism stakeholders also say that demand for villas, apartments and hotels for tourists will continue to drive investment in Kikambala.
"The apartments are suitable for home buyers who would like to turn their homes into vocational rentals to earn them extra coins especially during the peak (tourism) season," said Mr Ezzi.
"Other than the 200 units, the estate will also have a conference hall, children playing facility, big swimming pools, a restaurant and sea sports facility," said Mr. Ezzi.
Next to Sandy Shores Apartments, a Chinese firm Sultan Development Limited is putting up the Sh5 billion Sultan Palace Beach Retreat with 198 houses.
Sultan Palace has constructed four-bedroom villas on a 43-acre beach-front - a restored quarry that had been neglected.
"Beach plots are very expensive. Such properties are a preserve of tourists' hotels and tycoons but such models have enabled the middleclass to own a piece of the beach," said Victor Mania, Director of Properties Mine, a property management firm.
Maina said a beach plot for the construction of a one bedroom unit along the Coast costs between Sh15 million and Sh.19 million.