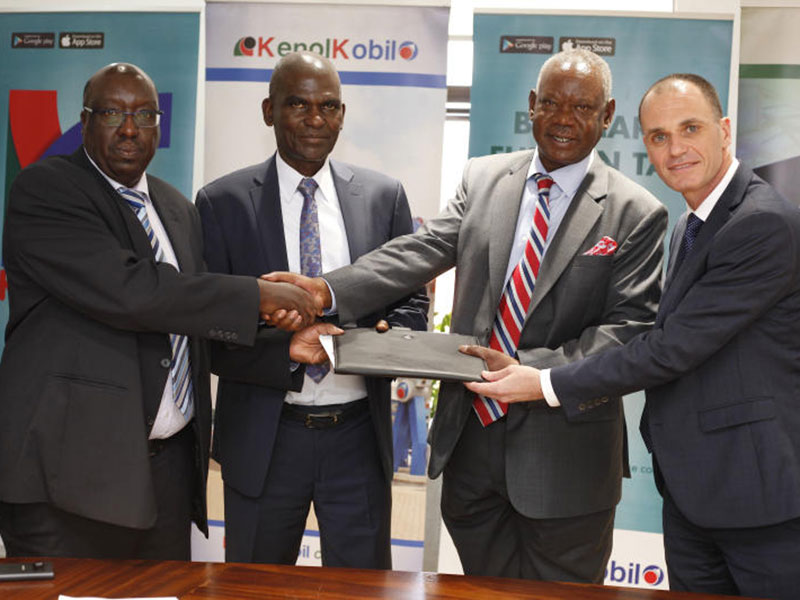 Kenol Kobil boss may miss out on a Sh1.12 billion windfall unless the company's board changes a rule that restricts CEOs to a quarter of employee share scheme. If KenolKobil Chief Executive David Ohana only picks 25 per cent, he will be able to buy only 22 million shares and make Sh280 million instead of Sh1.12 billion. According to French firm Rubis, which wants to buy KenolKobil, the board and the regulator will need to bend rules to allow Mr Ohana to earn the billions of shillings. "Rubis has since established that whereas Mr Ohana was awarded options to purchase 88 million units in the Esop (employee share ownership), there is a limit as to how many units can be awarded to any executive of KenolKobil under Esop rules," Rubis said in a statement. "As such, Mr Ohana may only be able to exercise his options to purchase such a number of units in the Esop as equates to 25 per cent unless KenolKobil amends Esop rules to increase such a limit," the French firm said.
SEE ALSO: Chelsea did not pin hopes on Man City's Champions League ban: Lampard
Rubis wants to lock in the shares in order to edge closer to the 75 per cent stake required to delist from the Nairobi Securities Exchange (NSE) or 90 per cent required for a compulsory take over. Mr Ohana had promised to sell the shares, which he acquired at Sh10.30 a piece for a premium of Sh23, which would cost Rubis Sh2.02 billion - making a return of Sh1.12 billion. With only five board members to convince, including Mr Ohana himself, analysts read into the statement that the chief executive could get favourable results that may earn him the extra cash. "What we see is that the board is likely to sit and amend the limit," Ghengis Capital market analyst, Grace Wangeci, said. The regional oil marketer has had a history with their bosses claim on employee share scheme - having paid its former boss, Jacob Segman, about Sh77 million over a similar deal that weighed down on 2017 profits.
SEE ALSO: More tourist hotels to reopen this week
Mr Segman had lodged a court battle for a Sh490 million over a lucrative deal he secured while he was the boss that saw him take share option, amounting to four per cent of the company's shares issued on May 1, 2011. Rubis also expects to lock in 62 million shares of Tasmin Ltd, making up 4.17 per cent ownership of the oil marketer, as it seeks to take over the firm. The French have already bought 367 million shares or 23.8 per cent in October this year from Wells Petroleum Ltd at Sh15.30 but will top up Sh2.8 billion under the deal. "On successful conclusion of such takeover offer, Rubis will pay to Wells an amount equal to the difference per share and the market price paid to Wells," Kenol Kobil said in a notice yesterday. The firm seems to be optimistic of the takeover bid despite the Capital Markets Authority (CMA) instituting investigations on possible insider trading.