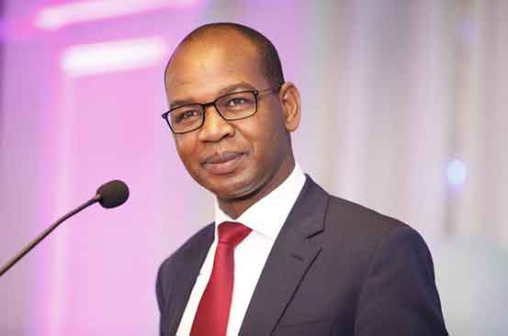 Central Bank of Kenya (CBK), National Treasury, and all 42 banks loved and loathed lower interest rates in equal measure. But only President Uhuru Kenyatta has dared draw the line. When the National Assembly said 'yes' to the bid to cap interest rates for the first time in 16 years, the National Treasury, CBK and Kenya Bankers Association (KBA) all responded: "No, Thank you." But with his left hand, Uhuru dropped the shocker - he chose to cap the interest rates at four per cent above CBK rate.
SEE ALSO: Uhuru in surprise city tour
By the time banks open their doors this morning and the core banking system switched on, Joe Donde, the brainchild of the concept, will probably be wearing a smile and bank CEOs lost for words. Capping interest rates, most analysts wrote in the leading dailies, would distort the market and bring doomsday at the doorstep of every bank. But Uhuru said: "We will implement the new law, noting the difficulties that it would present." "The immediate impact will be a sharp reduction in net interest margins for all banks. But large players with stronger franchises and more diverse business models should be able to attract new business and, with greater volumes, offset some of the squeeze on profitability," Fitch, a London-based ratingagency has said. Equity Bank Chief Executive James Mwangi will probably remember the parting shot of an analyst, who having intentionally chosen to break introduction protocol, never left his name but stood up and said: "Why can't we cap them (interest rates) and deal with these threats later!" That was after Mwangi, who heads Kenya's largest bank by customer base, argued a 19-minute case against capping interest rates. Today, he wakes up, defeated, humbled and perhaps unable to argue his case again.
SEE ALSO: Irony as Mt Kenya differs on new cash sharing formula
KBA, in less than 200 words, recognises it may be too late to stop a wave too powerful to shake the profitability of its banks. "So we welcome the spirit of today's (yesterday evening) decision by His Excellency President Uhuru Kenyatta," KBA tells media houses humbly, adding, "The banks will comply with the law as they continue to provide financial services to their customers." But in a weak voice of dissent, the association said arbitrary capping of interest rates may not be the best route to help majority of people and businesses access cheap credit. "The reality is that there is little evidence from other countries that such interventions have helped the majority of citizens, and in a number of countries such laws have been reversed to promote financial inclusion," cautions the Habil Olaka-headed body. But President Kenyatta may have caught analysts, CBK, National Treasury and bankers flat-footed even as he said his decision was based on careful weighing of all considerations.
SEE ALSO: Uhuru inspects Nairobi City projects in surprise night visits
Equity Bank CEO, whose bank has always branded itself as 'mwananchi bank' also agreed that lower interest rates are good but had reservations too. "Capping may never be the best model - it does not recognise risk or tenure of the loan - CBK is the only one well placed to handle interest rate regimes," Mwangi told investors at thebank's headquarters on Monday. Kenya Commercial Bank CEO Joshua Oigara backed transparency in pricing loans and agreed the rates were high. "To put money in a bank, we need to look beyond interest rates. The question today is whether you will get your money back at the end of the period," he said when asked why banks were offering customers marginal returns for their deposits in comparison to borrowing costs.