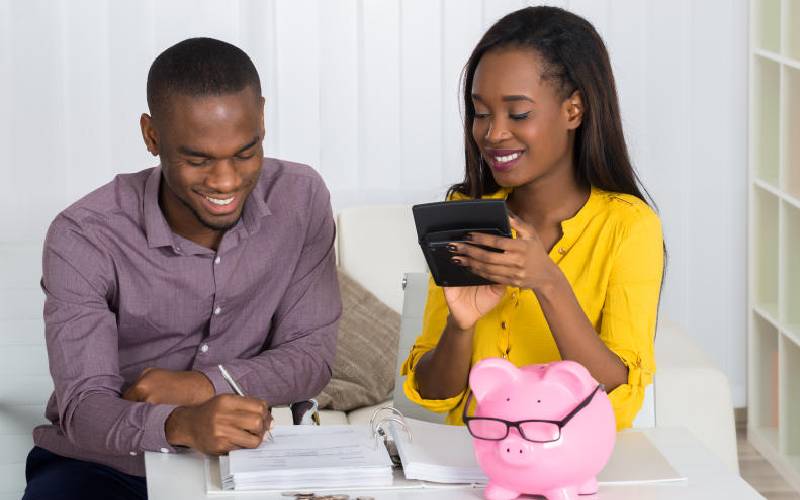 For millions of Kenyans across various economic classes, mobile loans have become an integral part of supplementing their expenditure at home or in their businesses.
According to the Central Bank of Kenya (CBK), the use of mobile money hit a historic high in December last year where Kenyans transacted Sh622 billion through mobile phones.
"This growth in mobile money is attributed to an increase in the use of digital transactions by firms and households because of the convenience and need to reduce physical contacts and contain Covid-19," explains the CBK in the latest bank supervision report.
A new study, however, indicates that many Kenyans might not be all too happy with their reliance on mobile loans and the effect it has on their ability to save. According to the study, 68 per cent of respondents indicated they had applied for loans from mobile money lending platforms such as Fuliza and Tala.
"In addition, 57 per cent of the respondents who had taken loans from the mobile lending apps indicated that this had a negative effect on their saving habits," said the report.
The study was conducted by Strathmore University in partnership with Enwealth Financial Services and sought to examine saving patterns among Kenyans using surveys sent to a targeted sample of 813 respondents.
According to the report, 87 per cent of respondents indicated they regularly save and put part of their income into investments.
"Of these respondents, 21 per cent save less than five per cent of their monthly income, 42 per cent between six per cent and 15 per cent, 28 per cent between 16 per cent and 30 per cent," said report.
Only nine per cent of respondents said they set aside more than 30 per cent of their monthly income as savings, with the majority indicating the biggest hindrance to increasing their savings is inadequate funds.
Economists have for years pointed out that Kenya has poor domestic savings and private investment culture, where just a fraction of the population can claim to have enough savings to see them through retirement.
According to the World Bank, gross savings in Kenya as a percentage of the GDP stood at 15 per cent in 2020, up from 14 per cent in 2019.
The Covid-19 pandemic further pushed more people to dip into their savings as millions of workers lost their jobs or got pay cuts during the initial months of the pandemic.
Majority of respondents in the Strathmore and Enwealth survey indicated that the major reasons they save include big purchases and projects (31 per cent), retirement (30 per cent) and future unforeseen expenses (26 per cent).
Saccos were listed as the most popular avenues for savings and investing at 24 per cent, while 20 per cent listed the employers pension scheme. Other avenues include chama and table banking (16 per cent), bank savings (12 per cent) and money market funds (10 per cent).
The extended family also emerged as a significant influence on the ability of many Kenyans to save and invest.
According to the study, eight out of 10 Kenyans indicated they regularly provide some income to their extended family in times of emergency or for their sustenance.
Half of the respondents who have a spouse indicated that they do joint financial planning and savings. Out of these, 83 per cent indicated that their savings improved after joint financial planning. "There is the intention to want to save, however Kenyans experience challenges in actualising the behaviour," said the study.
"These challenges include lack of funds, the need to support the extended family and availability of quick loans via mobile phones, which negatively affects savings behaviour."