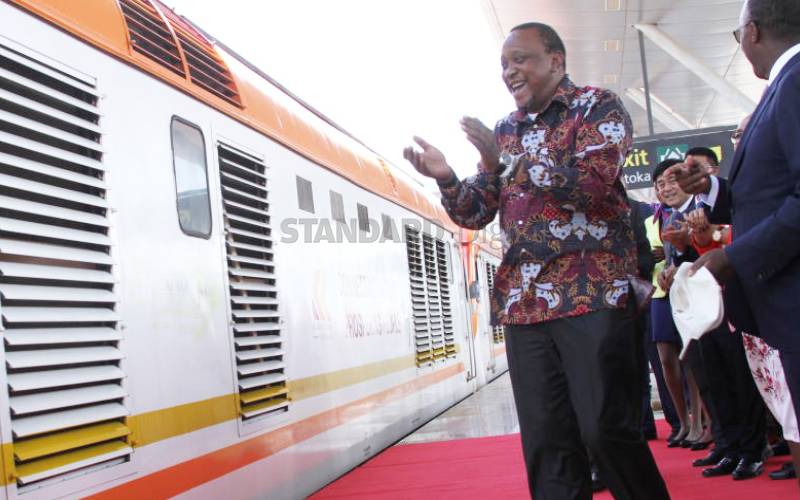 Once household names in Kenya, Rift Valley Textiles (Rivatex) and Kisumu Cotton Mills were forced to fold due to mismanagement. That did not just occasion a loss of jobs; it effectively killed cotton farming and allowed cheap imports to flourish. For long, the Government mooted plans to revive the entities to not only promote local industry, but also provide the much-needed jobs in line with Jubilee's pledge to create one million opportunities annually. However, it was not until last June that the Government took concrete measures to revive Rivatex when President Uhuru Kenyatta commissioned the company to start production.
SEE ALSO: Mr President, where are the nine stadiums, 500, 000 houses?
To boost sales, and perhaps as a marketing strategy, the President, while donning a shirt made by Rivatex, ordered all public service workers to put on "made in Kenya" wear on Fridays. But as with many things Government, where there is more talk than action, the President's directive appears to have been forgotten. While Tanzania has the
kitenge
, India the
dhoti
and Nigeria the
agbada
, Kenya is best represented by the unique, mostly red, Masaai attire. A truly national Kenyan attire is yet to be identified. However, Attorney General Paul Kariuki has directed heads of departments in his office to ensure the President's directive on wearing "made in Kenya" attires is implemented. Promoting local industry is a good thing. It demonstrates Government commitment to righting wrongs that have dragged our economy down, and blends with Uhuru's Big Four agenda that encompasses manufacturing.
SEE ALSO: Uhuru's fury with Senate stalemate
However, Government policies could turn out to be an impediment. The President has been on numerous world tours to encourage trade between Kenya and other countries such as China. This has opened floodgates of imports from these countries. Most of the imports come a dime cheaper than locally produced goods, and thus sell like hot cake among poor Kenyans. If the Government is serious about the "Buy Kenya, build Kenya", it should bite the bullet and block import of goods that can be manufactured locally to save our collapsing industries, while also gradually phasing out
mitumba
. Importantly, it should also reduce the cost of doing business so that local firms can produce goods cheaply and boost their competitiveness.
SEE ALSO: Why Chewing or Miraa has been banned at Statehouse
The Government should also educate Kenyans on the need to promote local industries. In the absence of such actions, "my dress my choice" will remain a popular slogan in the country.