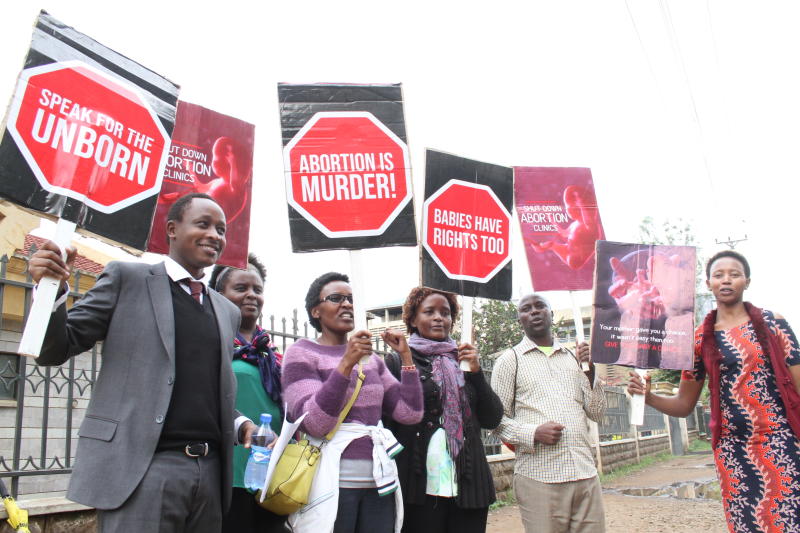 The High Court's verdict reinstating 2012 safe abortion guidelines has reopened debate on whether abortion is legal in the country. Although a five-judge bench composed of Justices Lydiah Achode, Mumbi Ngugi, Aggrey Muchelule, George Odunga and John Mativo declared that the Constitution outlawed abortion, they found that the withdrawal of the guidelines as illegal and unconstitutional. In addition, the judges outlawed sections of the Penal Code that made it criminal to offer abortion, saying it offered "blanket" limitation to women's rights to health.
Abortion exceptions
Pay damages
The court found that the hospital abdicated its duty of care to JMM and ordered that it should, alongside the Health ministry, pay her Sh3 million for pain and damages caused. On February 24, 2014, the Director of Medical Services issued a memo banning all healthcare workers from participating in any training on safe abortion. This meant that pregnancies resulting from rape, incest and defilement could not be legally terminated. He also banned the use of an abortion drug - Medabon - which is a combination of two other drugs - Mifepristone and Misoprostol- also used in abortion.
Women's options
While opposing the case, Ministry of Health's Productive Health boss Joel Gondi said instead of women procuring abortions, they could give up the babies for adoption. Dr Gondi insisted that the girl procured an illegal abortion. Religious organisations' stand on abortion also featured in Gondi's four-hour examination. Dr Wahome Ngari, a witness for Kenya Christian Professional Forum, opposed the reinstatement of the safe abortion guidelines. He argued that there were other ways of managing unwanted pregnancies, including giving unwanted babies up for adoption.