Truth is, we were not at our best in Tokyo and here's why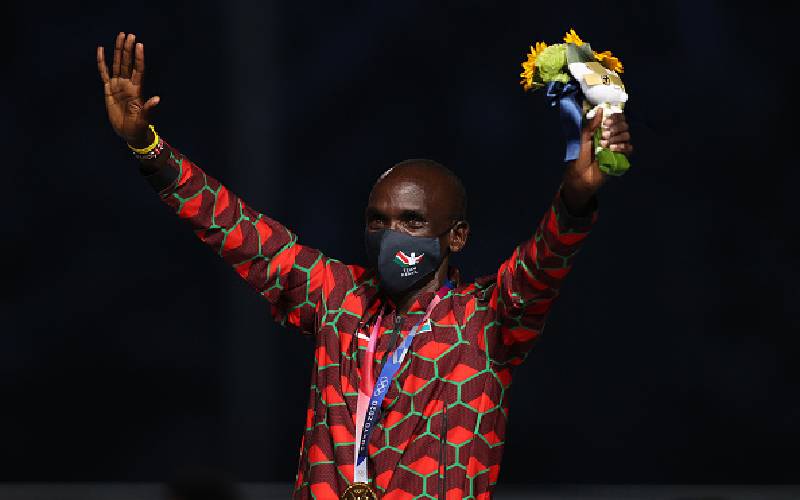 A near-disastrous Olympic outing for Kenya ended yesterday. And now comes the soul-searching and the head-scratching.
It is only comparable to the performance at the 2012 London Olympics where Kenya won two gold, five silver and four bronze and the 29th overall. In the 2016 Rio Olympics, Kenya won six gold, six silver and one bronze medals and was position 15. Even in Tokyo-19th overall Kenya is an under -performer.
To witness your sportsmen and women win, especially on the world stage is a hair-raising, teary moment of pride besides the halo effect that comes with that.
"Aha, you are from Kenya, the country of runners," is the first statement most Westerners will utter on your first meeting.
Some might say; but, ooh, we did better than others in Europe and in Africa. Good isn't good enough. It could have been better.
Going by what happened in Tokyo, Kenya's future prospects look dim. The myth that Kenyans are unbeatable in long-distance running has been toppled.
At least going by Harvard Business School professor Michael E Korter's Five Forces. To thrive (and survive), a business needs not consider just the competition.
They must also consider the threat from new entrants as much as existing industry rivalry. For long, Kenya considered their Ethiopian compatriots their main challengers.
What Western and Chinese sports confederations have done is to spread their risks by dabbling in almost every discipline thus encroaching on "our spaces".
Even in football, teams long-considered minnows (bar England) are gaining a toehold and giving former football powerhouses nightmares. At this rate, don't count out China beating Brazil or Germany and winning the World Cup soon.
It is not a surprise that Su Bingtian blew the 100m race out of the water at 9.83 seconds faster than even the gold medal winner from Italy. Whoever thought the Chinese could run that fast?
For Kenya to continue projecting its athletic prowess at world sports, it will have to start by first, putting its eggs in more baskets besides athletics which in Porter speak would mean embracing substitutes. Is there no Kenyan with the energy and the physique to hurl the shotput; or a youngster who can do skateboarding? Or ride the mountain bike?
For that to happen, government obviously needs to take sports more seriously by exhorting more sports lovers to acquire and perfect lifelong sporting skills.
In athletics as in other skills, practice makes perfect. For most of the Western stars, their career began in childhood under the eyes of a watchful and supportive coach and an appreciative community.
Our Rugby 7s and volleyball teams couldn't progress beyond the group stages because by any measure, they lacked the panache that comes with world class training and unremitting preparation. In most cases, some athletes are nothing more than a flash in the frying pan because sports is a side-hustle they stumbled on by accident.
Compare that with the Chinese or American or Russian gymnasts or the sprinters from Canada, Jamaica or Canada who start training at age five. By the time they are putting on the national jersey, they are pros with sponsors falling over themselves to endorse them.
Elgeyo Marakwet and Baringo county governments have been mooting concepts like cable cars to attract tourists to their scenic hills and escarpments. Yet for a fraction of the cost of that, they could host one of the best mountain bike circuits in the world. Others could launch bike competitions. Besides guaranteeing a steady supply of highly trained athletes good for top flight competition, this would have a multiplier effect on the local economy.
Through laws, government could compel developers of upcoming housing estates to include recreational facilities. The likes of Messi and Neymar were spotted kicking ball in the backstreets of Argentinian and Brazilian towns. See where they got to. Why should an "ample car park" stick out in house sales brochures as a "strong" selling point than a place to play and exercise?
Mr Kipkemboi is Partnerships and Special Projects Editor, Standard Group.