By David Ochami
Kenyan and Somali officials were Monday united behind Kenya's military operations in Somalia as they sought international assistance to storm Kismayo.
Kenya's Prime Minister Raila Odinga (right) and the Prime minister of the Transitional Federal Government of Somalia Abdiweli Mohamed Ali at a joint press briefing in Nairobi on the fight against Al Shabaab militia. Photo Maxwell Agwanda/Standard

Delegates from the two governments said in Nairobi that Al Shabaab must be destroyed militarily in Kismayo to bring peace to the Horn of Africa.

Kenya vowed not to negotiate with Al Shabaab but said Somalia's weak government may do so if the extremist militia renounces violence. Kenya now wants international donors to provide relief aid and support reconstruction and security in areas it expelled Al Shabaab from in the last two weeks.

Military and political leaders from the two countries led by Prime minister Raila Odinga and Somalia Transitional Federal Government (TFG) premier Abdiweli Muhamed Ali met in Nairobi to discuss growing rifts over Operation Linda Nchi as the joint forces prepare to storm the port city, believed to be Al Shabaab's most important bastion on the Indian Ocean.

After hours of negotiations the two delegations released a joint communiquÈ pledging joint military, diplomatic and political support for Operation Linda Nchi, requesting African Union (AU) peacekeepers to police "liberated areas" and the International Criminal Court (ICC) to start investigations against key officials within the Al Qaida linked extremist militia.

The communiquÈ signed by the two premiers describes Al Shabaab as "a threat to both Somalia and Kenya" and "a common enemy" and says that "the Somalia government supports the activities of the Kenyan forces, which are being fully coordinated with the TFG of Somalia…."

Last week, Somali President Sharif Sheikh Ahmed said he was opposed to Kenya's raid launched a fortnight ago, insisting that his government would accept only military training and logistical support.

In October Internal Security minister Prof George Saitoti and Defence minister Mohammed Yusuf Haji said military operations against Al-Shabaab would be sustained until "desired effects" are achieved, blaming the group for a spate of kidnappings, sea piracy and killings of Kenyans and foreigners.

Foreign Affairs minister Moses Wetang'ula said troops went across the border on the request of Somalia's Transitional Federal Government (TFG), which controls very little territory, but is backed by the international community.

Raila was accompanied by Defence minister Muhamed Yusuf Haji, Defence PS Nancy Kirui and Onyonka. Others were Chief of Defense Forces Julius Karangi, Commissioner of Police Mathew Iteere and Director of the National Security Intelligence Services Michael Gichangi.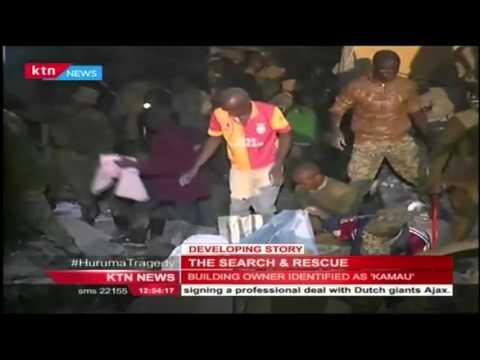 Rescue Operation for the survivors of Huruma Building tragedy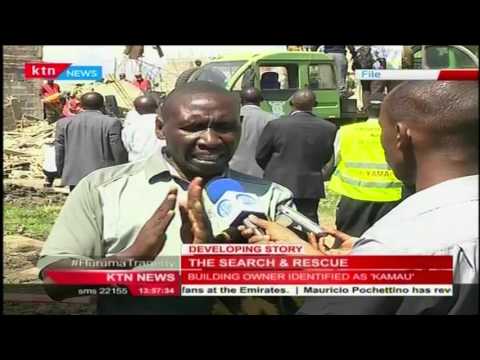 Here are buildings that have collapsed in the past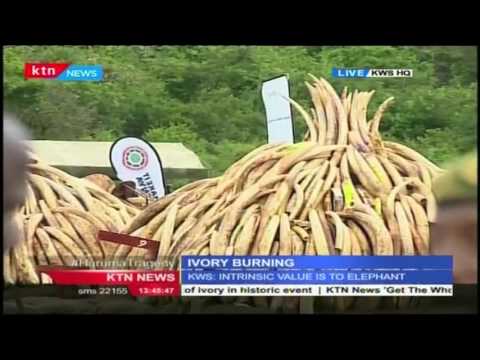 Kenya set to burn 505 tones of Ivory, KTN's Denis Onsarigo with the update
IG Boinet orders arrest of the alleged owner of the Huruma collapsed building Samuel Kamau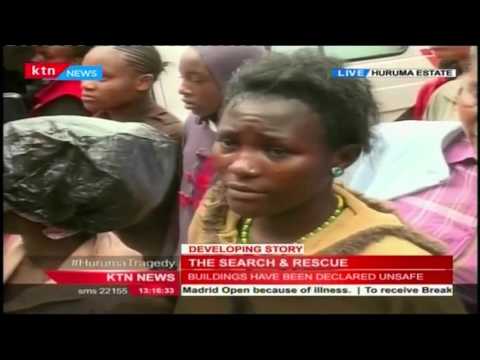 KTN's Mitchelle Ngele with update from Huruma where a building collapsed killing 8 people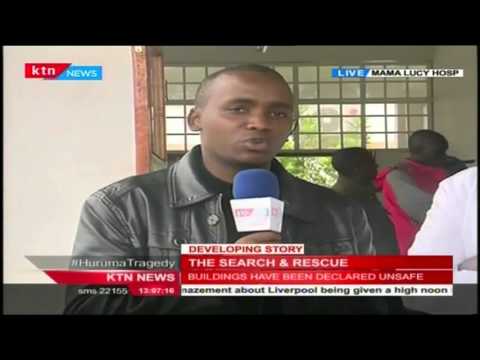 KTN'S Nick Wambua with update on casualties of the Hurauma tragedy from Mama Lucy Hospital