Naked you came, naked you go, how the Kuria bury their own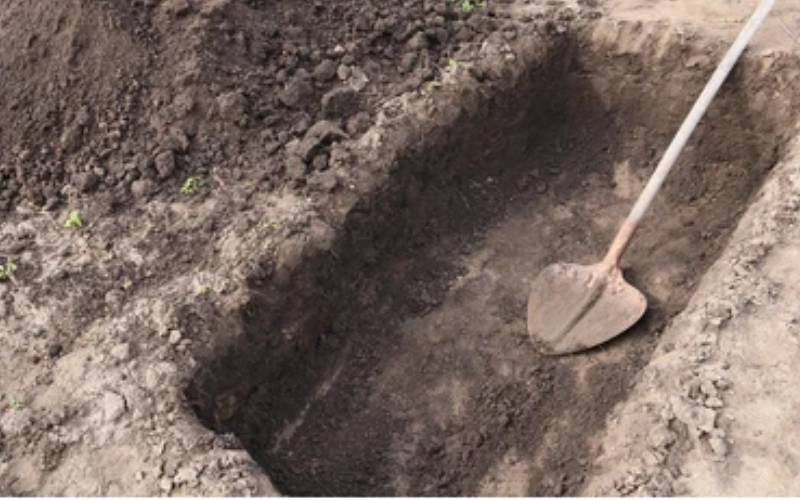 In the Biblical story of Job, we are told that he cried to God saying 'naked I came and naked I will return during his years of suffering'.
Decades ago the Kuria buried their dead naked, the way they came.
During this time, it was taboo for a woman to be seen around when the grave was being dug.
At the same time, people who were inside the house of the departed and those who were outside digging the grave were not supposed to speak to each other.
Kuria Council of Elders chairman Nyagusuka Magige says that this was necessary to avoid bad omen.
After burial, those involved in the burial would ask for water and it would be served in a calabash.
They would wash their hands on the grave and break the calabash on the grave to drive out bad spirits.
"By doing this, they were stopping the spirit of the dead from disturbing them," Mzee Magige says.
A man would be buried while lying on his right hand while a woman would be placed on her left hand.
The Kuria Council of Elders chairman explains that a man and his wife would be buried facing each other in separate graves outside their house.
"Just like a man and his wife sleeps on the bed, the man being on the outer part of the bed, so are they buried when they die," Magige states.
Among the Kuria, the livestock are placed in the middle of the compound and the cowshed surrounded by houses. The man would be buried on the left side of his home and his wife buried on the right.
Their unmarried children would be buried at a lower place within the homestead. People were buried naked. Cow dung would then be applied on top of the grave to prevent bad odour from the body.
This would be a privilege of a rich man, as a man who did not own cattle would not have his grave smeared as he was considered lazy.
For an old man who died without cattle, his relatives and friends would bring cattle to his compound and would spend three days there to gather enough cow dung that would be smeared on his grave.
For those who hanged themselves, their bodies would be lowered from the tree and be placed on the ground, near the tree where they committed suicide, covered with leaves and left there for wild animals to feast on it.
Furthermore, those who got killed far from their homes would not be buried within their homesteads but outside to as not to invite the spirit of death to their homes.
A boy who who bled to death after circumcision would be buried far away from home to drive away bad spirits.