Relief as court grants counties freedom to outsource medicine and other supplies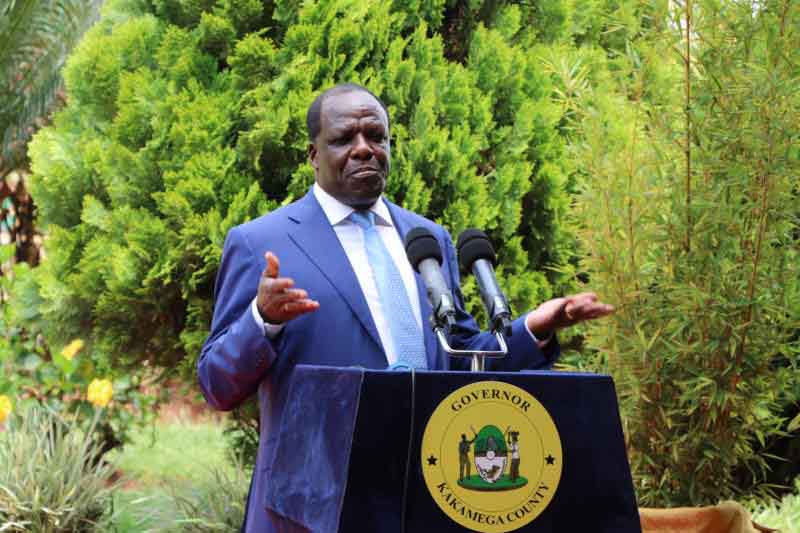 Counties now have the freedom to outsource medicine and other non-pharmaceutical supplies following the decision by a court to end an agency's monopoly in the business.
This will see counties not relying on KEMSA to supply medicine.
Kakamega Governor Wycliffe Oparanya said the court the decision that quashed Kemsa's monopoly will bring an end to delays that have led to a persistent shortage of drugs in hospitals managed by counties.
"KEMSA could not only delay delivery of medicines but also manage to give counties barely half of the orders placed," said Oparanya.
The Council of Governors (CoG) had earlier moved to court seeking to overturn the law that gave KEMSA, the monopoly on the supply of drugs and other medical equipment to counties.
Governor Oparanya said the matter was in favour of CoG.
"The case has taken long before the ruling was made. But, we are happy that the law that restricted devolved units from purchasing drugs from one supplier has been overturned," he said.
Speaking at Shamberere Technical Institute during public participation for stakeholders from Malava Sub County, Oparanya, claimed that unscrupulous lawmakers colluded with pharmaceuticals to enact the law for selfish gains.
"Counties are now free to purchase drugs and non-pharmaceuticals from any other supplier other than KEMSA. This is a big win to counties that have been suffering in the hands of KEMSA that has no capacity to satisfy counties' needs," he said.
He said that KEMSA has been a big letdown to counties, adding they have been the cause of the persistent shortage of drugs to public hospitals in counties.
Oparanya argued that as a result, patients were subjected to suffering and governors were accused of sleeping on the job.
The governor said that the shortage of drugs in hospitals will end since the county has set aside money to purchase medicine from other suppliers.
He assured residents that supply to the medical facilities will start in two weeks' time.
He lamented that corruption at public hospitals in Kakamega has frustrated efforts to provide quality medical services.