Police storm church to stop mass wedding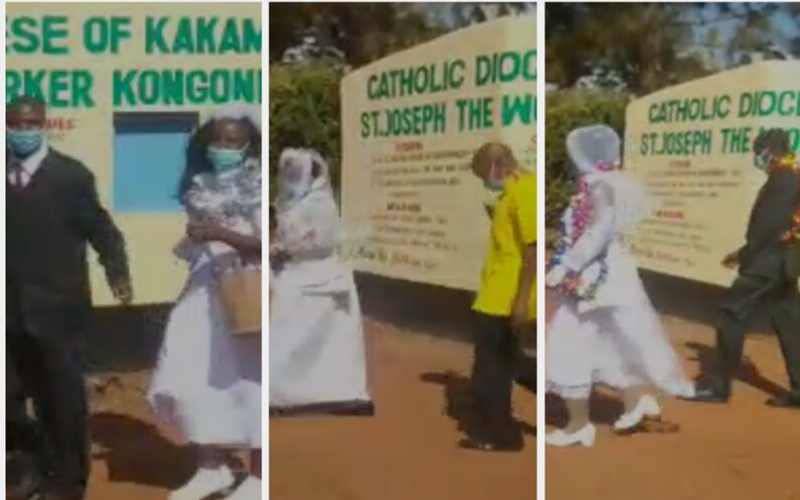 Police in Likuyani, Kakamega County intervened to enforce Covid-19 regulations during a mass wedding at St Joseph's Kongoni Catholic Church
A huge crowd had thronged the church on Wednesday to witness 49 couples tie the knot in a mass wedding organised by the church.
The couples aged between 49 and 87 walked into the church premises at 7 am, each accompanied by a maid of honour and the best man, ready for a day full of life and celebrations.
The church had organised what was to be a quick ceremony with the understanding that participants would adhere to Covid-19 protocols. The plan was to have one couple at a time exchange their vows as the others waited outside the church for their turn.
However, the expectation that the ceremony would run smoothly was thwarted when more than 400 residents thronged the church compound forcing the intervention of the local security team.
"Today was our day, and we were extremely excited. But the police disrupted the function for some time as many people who felt this event was extraordinary came to witness. All the same, we were allowed to take our vows in turns without cheers and any form of celebration," said Vincent Wekutu, one of the grooms. Each couple was advised to invite a maximum of two guests to avoid congestion. However, some disobeyed the order and came with many family members.
According to Catechist Henry Onyango, the church had sought consent from the relevant authorities to conduct the event, but things changed when the couples decided to invite more people.
"Some couples came with almost 15 family members and the event attracted many locals. We had already informed everyone involved in today's ceremony how the protocol will be observed and the authorities had allowed us to conduct it," Mr Onyango said.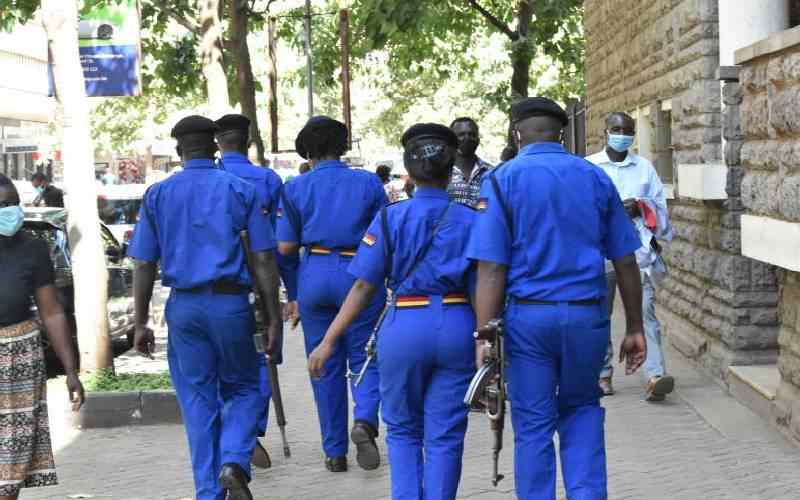 Officers from the Nangili Police Station stormed the ceremony and ordered all the guests out of the church premises, leaving the couples to get married without any audience.
After a long discussion with the church, the officers took over the ceremony and allowed the couples to exchange their vows in turns, with each session having seven couples and two guests.
Unlike normal wedding ceremonies, there was no merrymaking, no guests to cheer, and no cake, as couples walked out of the church hand in hand with their marriage certificates. No car was allowed into the church compound, or the main gate, which was closed and manned by the officers.