Two set free in friend's murder case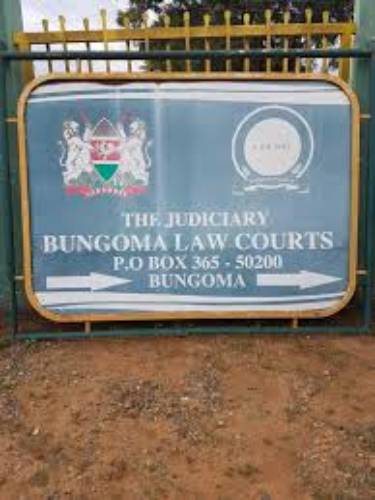 Two people accused of murdering their friend and dumping his body in a ditch after a chang'aa spree have been set free by the court.
Justice Stephen Riechi of Bungoma law courts set them to liberty, citing a Court of Appeal ruling implicating the State for faltering on the circumstantial evidence they relied upon to secure a conviction.
"There must be no co-existing circumstances weakening the chain of circumstances relied upon," the judge told the prosecution as he set free the two accused persons.
Tom Wanjala and Alfred Shimaka popularly known as Mukuyuni were charged with murdering Silas Wangele on February 18, 2018 in Mfunje village, Bungoma North Sub-county.
After denying the charge, the prosecution lined up seven witnesses against them including the Chang'aa seller Merab Simiyu, who said that the duo quarreled with the deceased before his death.
"I ordered them to leave the (Chang'aa) den when the quarrelling between Wanjala and Wangela (the deceased) went overboard. The next day I heard screams and on checking, I found out that Wangela was lying in a trench some 50 metres from my house dead," she testified.
John Kilecho a police officer who investigated the case said that he got reports from Mfunje villagers after the murder to the effect that Mukuyuni had been spotted with blood stained clothes on that material day.
"I got hold of Mukuyuni's wife who helped me get the clothes he wore on the day of the killing. I forwarded the clothes to Kisumu to the Government chemist for a DNA analysis to find out whether the blood belonged to the dead man," he testified.
Take a quick survey and help us improve our website!
Take a survey
The Government Chemist Richard Kimatei Langat one of the prosecution's key witnesses however said that the stains on Mukuyuni's shirt contained blood of a female person."
"The fact that the two accused left the home of Merab together does not meet the threshold for the court to infer guilt on the accused for the offence of murder," said Justice Riechi.