Police probe death of four-month-old baby found in bucket of water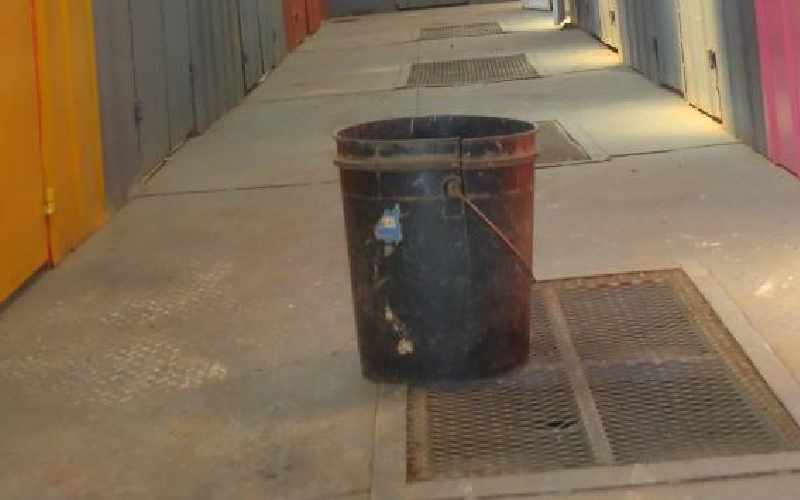 Police in Kitale have launched investigations into circumstances under which a four-month-old infant died in a house in Tuwan Estate.
The infant was sleeping in the house as the mother ran some errands.
Later on his lifeless body was found in a bucket filled with water.
According to Peninah Wanyama, she left the baby sleeping in the bed when he allegedly slipped into the container filled with water.
Tuwan assistant chief Jackline Sitoya said she was alerted by the neighbours that the infant had slid from his parents' bed and fell into the bucket.
"The mother told us her baby might have accidentally slipped from the bed," she said.
Trans Nzoia County Commander Ayub Gitionga described the incident as unfortunate, adding that the body had no injuries.
He said a probe has been launched to establish how the child died.
"Investigations are underway and we will establish whether there was foul play in the child's death."
The officer urged for heightened safety measures at home, especially where there are children.
"Parents should not expose their children to risk by leaving them unattended."
According to a 2019 study by the Kenya Medical Research Institute (Kemri), the rate of children who die under the age of five still remains high in parts of the country.
While efforts are being made to reduce the number of children who die before the age of five, it seems conditions are yet to improve.