Infants risk HIV infection as Bungoma hospital runs out of drugs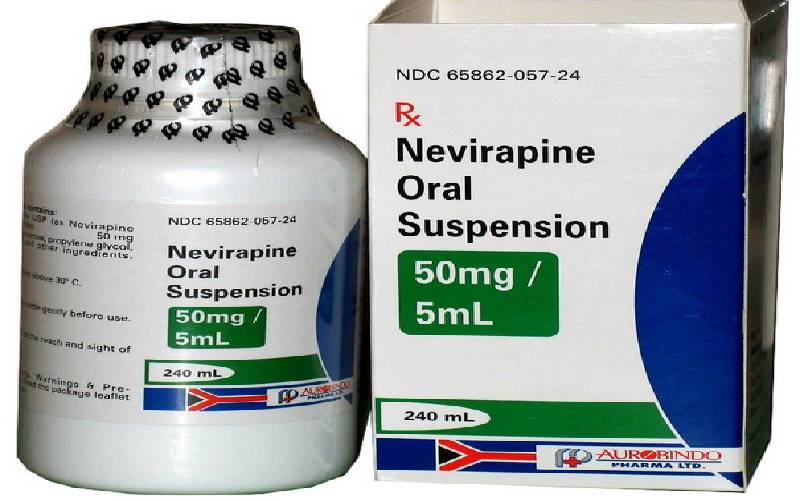 Bungoma Referral Hospital has been hit by a shortage of Nevirapine syrup, a drug prescribed for infants born HIV positive mothers to reduce mother-to-child infection exposing thousands of children.
Speaking to the media yesterday, the hospital's medical superintendent, David Wanikina said the drug is indeed out of stock, adding that the facility will only receive emergency supply from Moi Teaching and Referral Hospital that may last for a few days.
"There is a small stock that is running low, but we are expecting supply today from Moi Teaching Referral Hospital, as we expect Kenya Medical Supply Authority (KEMSA) to supply next week," said Dr Wanikina.
Without ARTs, infants who acquire HIV from infected mothers will have little chance to survive while children who will not be put on the drugs risk infection through breastfeeding.
The county has 136 facilities; 11 hospitals, 78 dispensaries, 16 health centres, 27 medical clinics and 134 community units.
The sub-county hospitals are completely out of the drugs and patients are reported to have been directed to source for the same from the chemists.
"There is no Nevirapine syrup at the county hospital, but we have been told to try and get the drugs from the chemist by nurses, yet we do not have money," complained a patient who sorts anonymity.
One of the nurses at the hospital told the Standard that the situation is worse in the other 135 facilities and called for urgent measures to be taken by the government to stock the drugs.
"All the other facilities depend on this referral hospital and I am afraid the other facilities are in more problems," claimed the nurse.
The National Aids and STIs Programme (NASCOP) however downplayed the shortage, adding that it is yet to receive reports of shortage.
Civil society groups working on HIV advocacy Programmes have said that the situation is deteriorating all over the country.
"We are concerned with the lack of HIV prophylaxis for children in some of the health facilities. We ask NASCOP to act with speed and ensure we have enough supplies," said Maureen Murenga, the executive director of Lean on Me, an advocacy organisation on AIDS issues.