Corona adds Sh111b bad loans to big banks' books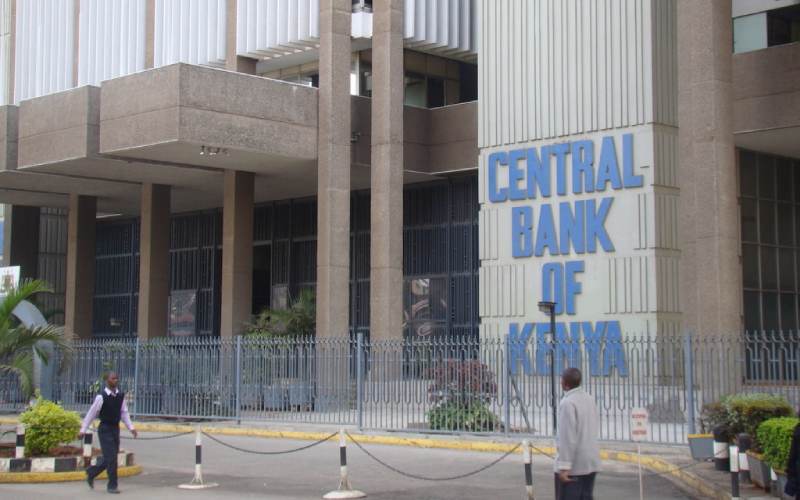 Kenya's large banks saw their bad loans increase by Sh110.9 billion as borrowers ravaged by the effects of the Covid-19 pandemic struggled to service their credit facilities.
An analysis of financial results released by banks for the year ending December last year shows that non-performing loans (NPLs) for tier-one lenders rose by a third to Sh366.1 billion.
The nine banks control 74 per cent of the banking market. They include KCB, Equity, NCBA, Co-operative and ABSA.
Others are Standard Chartered, Diamond Trust Bank (DTB), I&M and Stanbic Bank.
In the year ending 2019, loans that were not performing - or had not been serviced for more than three months - amounted to Sh255.1 billion.
POSSIBLE DEFAULTS
A surge in NPLs saw the lenders set aside a record of Sh109.7 billion as insurance against possible defaults. This was a more than three-fold increase in loan loss provisions from Sh32.3 billion in 2019.
With banks raising their revenues to cater for possible loan defaults, their profits after tax declined by a record Sh28 billion, reflecting a tough year that KCB Chief Executive Joshua Oigara termed "a year of survival".
All of the nine banks saw their profits decline after they set aside the billions as insurance against possible defaults.
In absolute terms, KCB — the largest local lender by asset size — also had the largest amount of NPLs at Sh96.6 billion, followed by the second largest, Equity, at Sh59.4 billion.
Co-operative Bank was third with Sh59.1 billion worth of bad loans, followed by NCBA Bank (Sh40 billion), Stanbic Bank (Sh25 billion) and I&M (Sh23.6 billion).
DTB's amounted to Sh22.7 billion, Standard Chartered (Sh22.3 billion) and ABSA had Sh17.1 billion.
Central Bank of Kenya (CBK) data revealed that of the Sh1.7 trillion loans that banks had restructured as at the end of 2020, Sh28.4 billion went bad.
Before writing the bad loans off by paying for them using the money set aside for default, banks will try to recover the loans, possibly by auctioning the assets of the affected borrowers and forwarding their names to credit reference bureaus (CRBs).
Just after Kenya reported its first case of Covid-19 on March 13 last year, CBK struck an agreement with banks that allowed borrowers adversely affected by the pandemic but whose loans were performing before March 2 to reschedule their facilities for a period of between six and 12 months.
Of the Sh1.7 trillion loans that were restructured, more than two-thirds have matured and been repaid.
RETURNED TO NORMALCY
CBK Governor Patrick Njoroge in a press briefing this week said Sh569.3 billion of the loans were outstanding as of the end of February.
Out of this, he said, 95 per cent had returned to normalcy, which means that the borrowers were repaying them according to original terms.
"Only about five per cent of these loans were not up to date with their repayments," said Dr Njoroge in his post-Monetary Policy Committee (MPC) briefing to the media.
"You can see that the problem here is quite contained."
The coronavirus pandemic led to many businesses shutting down, workers retrenched or sent on compulsory leave and their salaries reduced.
NPLs as a share of total loans have risen marginally and are expected to peak at 16 per cent in the worst-case scenario, according to CBK.
By end of February, NPLs as a percentage of total loans stood at 14.5 per cent from 14.1 per cent in December.