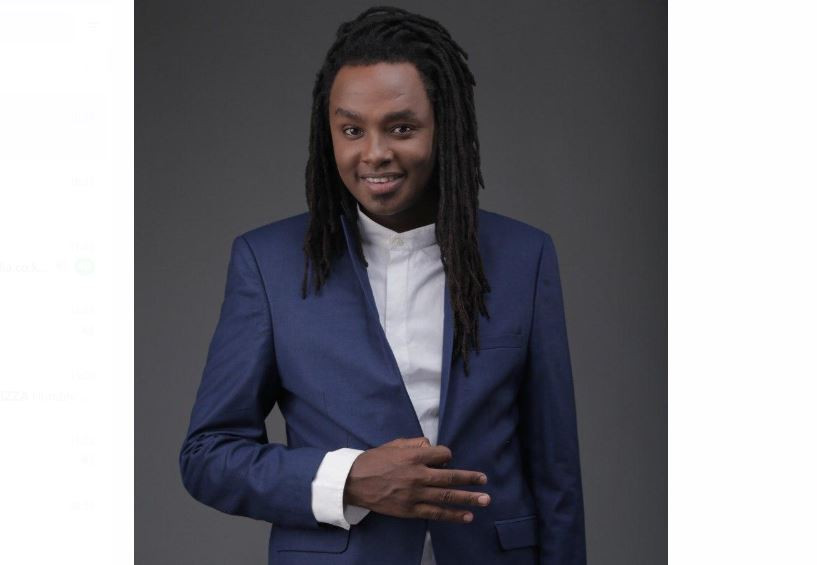 In his typical black bandana, Phil is busy making last-minute plans for a shoot for an upcoming show he is cagey about. I am silently shadowing him as I try to catch at least a 10-minute interview.
He is a tall man, and nimble as he moves from room to room. He shouts, whispers, talks confidently and drops a joke as he navigates the serious roles that his sharp shoulders carry.
Phil is a director, a producer and by official titles, the Managing Partner of Insignia Productions, a film company that besides doing corporate adverts for clients including the Kenya Ports Authority, is the house behind leading Kenyan shows including Changing Times, Comedy Club, Prem, New Beginnings, My Two wives, Mheshimiwa.
He is a man on a mission, almost relentless in his approach to making a name in the film industry, and currently, much sought after.
Just last week, Insignia announced Married To Work, a romantic Netflix film that features production companies and actors from Kenya, Tanzania and Nigeria, a continental collaboration that he feels will open more doors to other collaborators.
"Bro, I told you we will go global one day," he tells me when we eventually sit on props, car tyres painted in bold colours, which would easily become an outdoor sitting area in a plush garden. This time, they are at a corner of a busy office off Ngong Road.
I first interviewed Phil 10 years ago, when Comedy Club, a 20-minute skit show based on tribal stereotypes, was running on a local channel. He had told me the only way was up for him, then a young man hungry to showcase his stories.
"You have literally 10 minutes to get your answers," he said with a smile, but not joking.
So I shoot.
In his 13 years of being actively involved in the local, and now global film scene, who is, hands down, the most talented actor or actress he has ever worked with, and why?
He scratches his beard, looks up at the ceiling that is painted deep orange, and then snaps his fingers.
"Faith Kibathi, Habida (Moloney), Lenana Kariba and Kevin Maina. There are many, but to name just a few."
"Changes (2010)," is the local programme that he jealously wished he had worked on, "because I would have given it more creative input with the budget it had."
In 2015, his soap opera New Beginnings started its three-season run on KTN, and he cites it as one of the projects which he looks back at with pride.
"New Beginnings went pan-African. Actually, Changing Times too because it influenced a lot of the urban Kenyan shows that came after," said Phil, who had the latter running on TV when he was just 20.
"That was something bro! That made me feel like, 'Mmmh, maybe I am not bad at this thing."
Phil says before shooting the different themes he explores, and looking for stars for his cast, he ensures he has an A-team.
"I have done polygamous families, cheaters, pretty women, dysfunctional families, and even vernacular-heavy comedy, but my secret magic is forming a strong workshop team," said Phil, who runs Insignia with Grace Munthali, the production manager for Married To Work.
The film features Idris Sultan, Grace Wacuka and Nigerian actress Meg Otanwa as the leads.
Insignia and its productions have been nominated and won awards across different award ceremonies and categories, from Kalasha, and Riverwood Awards, to an AMVCA Awards nomination for Prem.
The production company has also been in the ashes, from non-payments from media houses to shows that did not catch on as anticipated, like the culture drama Socialites.
"Looking back, what I would have done differently is not be afraid to create more art that pushes the boundaries. Right now, I am about high-end urban content and we are always trying to get that global feel and look," he says, dropping off to sign some documents brought by a female assistant.
"…That is why, if I had Sh100 million to create a dream production, I would go for global content with African leads."
As successful as he is, with big-budget productions and payment from the likes of Netflix, where does he unwind, and with whom?
He opens his eyes wide, looks at me, and then stands up. "Bro, si tuongee next time."
It was a long shot.
He is jealously private about his affairs, but has been in a long relationship with celebrated blogger and actress Joy kendi, whom he once featured in his show.
Related Topics