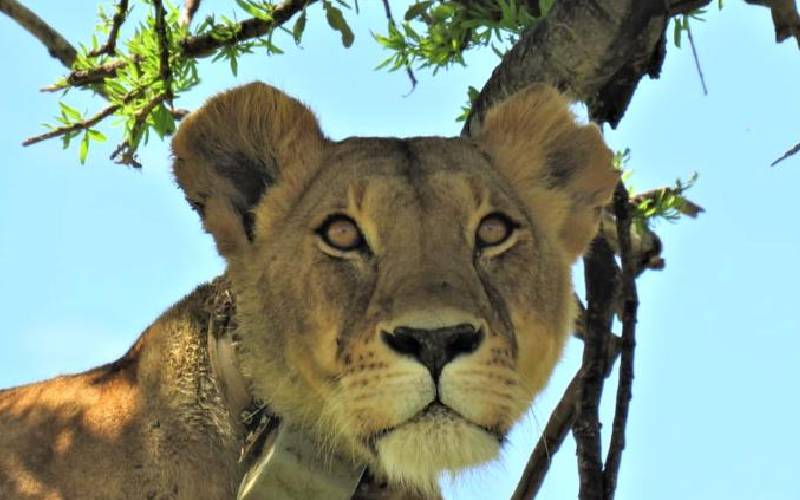 She went by many titles: Queen of the Mara Triangle; Mama Kali; collared lioness. But to those who knew her intimately, she was simply the legend. Not many lionesses get similar accolades.
Yet, the Maasai Mara lioness that was found dead last week had earned such titles in her decade of roaming within the Mara plains.
The lioness was among the most photographed in the reserve, mainly due to her affinity with the extra stunts such as leading her troops in climbing trees, a rare feat among lions in Kenya.
For guests who visited the far reaches of the Mara around Olololo Escarpment, the queen was a regular feature, making regular kills in front of clicking cameras and giving guests the treat all tourists crave for.
"We are feeling the loss. With her around the reserve, we could guarantee tourists of lion sightings because she was always part of a successful pride," says Sammy Komu, head guide at Angama Mara.
Komu says the queen was a good hunter.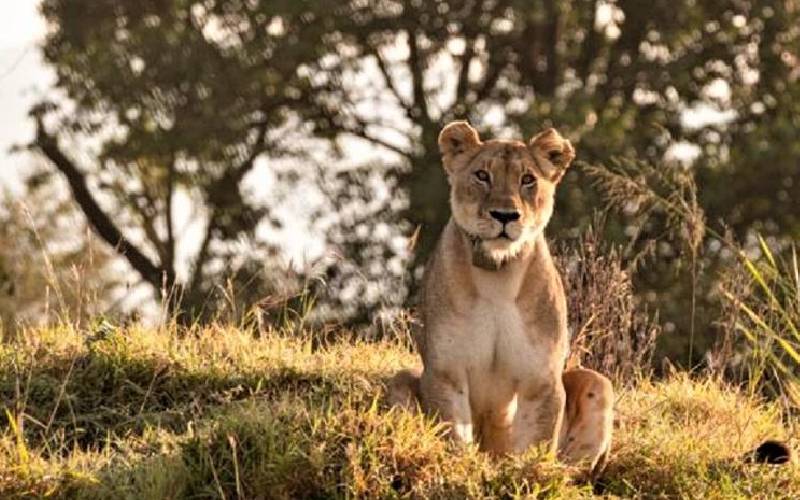 "She could bring down a buffalo, of course with the assistance of fellow pride members. Zebras were also high on her menu and the pride members that once numbered 14 rarely went hungry," says Komu, who adds that she may have earned the name Mama Kali due to the ruthless manner in which she brought down big game.
But the queen had a darker side, one that some suspect may have led to her death.
She would stray outside the reserve and invade human settlements, acquiring a taste for domestic animals. She was collared in September 2020 in efforts to monitor her movements. A month ago, transmissions from the collar stopped. The queen was in trouble.
Adam Bannister, a wildlife photographer and filmmaker who had interacted with the lioness on many occasions says the queen may have killed one cow too many.
"We will never be able to say with certainty the reason for her death. However, it is highly likely she fell victim to human-wildlife conflict," writes Bannister.
The legend joins other renowned lions, including Scarface in immortalising the spirit of the Mara.