Living with and conquering prejudice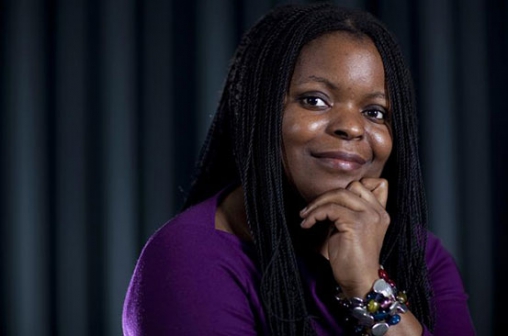 Human beings often experience prejudice of one form or the other but each person deals with it differently depending on personality, exposure, or the circumstances in which one finds oneself.
Such discrimination and the injustice that often accompanies it affect individuals differently but can have long-term effects.
Discrimination can be against individuals or groups but the pain will always be felt at a personal level.
The subject of prejudice is the main concern of Petina Gappah's novel, The Book of Memory (Faber & Faber, 2015).
It tells the story of Memory, a young albino girl from Zimbabwe, whose skin pigmentation causes her untold pain as she grows up.
Memory tells the story of her life as an adult facing a death sentence in a Zimbabwe prison after being accused, falsely, of murdering her adoptive father, a white man named Lloyd.
Memory has lived with Lloyd since she was nine years old when her parents handed her over to him.
It is not until she is in prison, in her twenties, that Memory discovers that contrary to what she has always thought, that her parents sold her to the white man, Lloyd had only offered to help her parents by taking her and her sister to school and getting her a good doctor to treat her skin condition.
PREJUDICED AT TWO LEVELS
Memory's story reveals what it is like to live in a world that sees one as different. Being an albino makes people view her as a 'thing.' Other children ridicule her and her own mother sees her as a curse.
Her mother spends her time consulting witch doctors, preachers, and diviners in her attempts to get a cure for Memory's condition.
The story shows that it is difficult for children with albinism to lead normal childhoods; Memory cannot play freely in the sun because her skin will get blisters and when she does, it is to face the merciless mockery and bullying of other children.
Besides, even adults look at her with fear, hatred or pity.
In fact, people living with other forms of disability are considered better than albinos. Her parents are kicked out of two villages for having a child with albinism.
Her experience shows that an albino growing up in poverty is even more disadvantaged because they cannot afford proper skin care products.
Living with Lloyd, a university professor and farm owner, Memory is able to attend good schools and receive expert medical care for her skin.
The novel in set in Zimbabwe and Memory grows up just before and after independence.
The question of racial prejudice is therefore a salient one as Gappah explores race relations in the old Rhodesia and the new Zimbabwe.
While Lloyd is representative of human kindness, taking in a black child and giving her a home without expecting any form of payment, his friends and relatives are not comfortable about relating cordially with blacks.
As an African and an albino, Memory thus faces prejudice at two levels — it is no wonder that the judges are quick to sentence her to death without a fair trial after Lloyd's murder.
Lloyd's sister is not very receptive of the black albino girl that her brother has taken in and this hatred is evident when she testifies against Memory at the court yet she has no evidence that she killed Lloyd.
Her biggest disagreement with Lloyd is that he had decided to take in the girl and even wrote a will bequeathing her everything he owned.
Yet, Lloyd and his friend Alan, who are always kind to Memory, are the writer's way of showing that not all people are racist.
LIVING WITH ALBINISM
Lloyd is killed against the backdrop of land disputes in Zimbabwe as Africans came together to invade white farms and evict the whites.
However, instead of the authorities conducting the murder investigation diligently, they blame it on the black girl who is keen to get her inheritance from the white benefactor.
Memory discovers that Lloyd and Zenzo, her boyfriend, are homosexuals. Just like people living with albinism, homosexuals, especially in Africa, are treated with a lot of prejudice.
Indeed, Lloyd may have been white but even his skin colour would not have saved him for the stigma of homosexuality because it is a stigma that cuts across race, tribe, religion, class, sex and political affiliations.
The discovery makes Memory so angry that she reports Lloyd to the police — sodomy is a crime — but later admits that she was also blinded by prejudice as well as the betrayal of Lloyd having an affair with Zenzo.
In a sense, Lloyd and Memory are bound by their differences and while Lloyd can keep his difference a secret, Memory cannot.
Gappah also highlights the problem of injustice against girls and women. Memory is not just black and an albino but also a woman.
When she is arrested and charged with Lloyd's murder, the charges officers bring against her are related to a possible sexual relationship gone sour.
Her own mother had been married off at thirteen to an old man in a tradition in which her family had to appease the husband's family by offering a maiden as compensation for a murdered relative of the husband.
Through the stories of the various women that Memory meets in prison, Gappah shows just how much women and girls often face discrimination.
Stories of rape and other forms of violence against women abound in our society yet the offenders often go unpunished often because the authorities are unwilling to protect the women.
The Book of Memory is about living with prejudice but Gappah weaves a story in which the victims of various injustices live with love and relentless support of each other.
Her conviction is that the world may be cruel but if just a few people cultivated the values of love, kindness and acceptance, it would make a huge difference.
Memory finds acceptance among fellow prisoners and she hopes that her case will be reviewed so that justice is served.
The novel is an apt read especially in societies that are divided along racial and ethnic lines.
It is a reminder that we are all human beings despite the colour (or lack of it) of our skin or the languages we speak.
Dr Muchiri teaches Literature at the University of Nairobi. [email protected]