Why Kenya Premier League clubs are finding it hard to pay salaries on time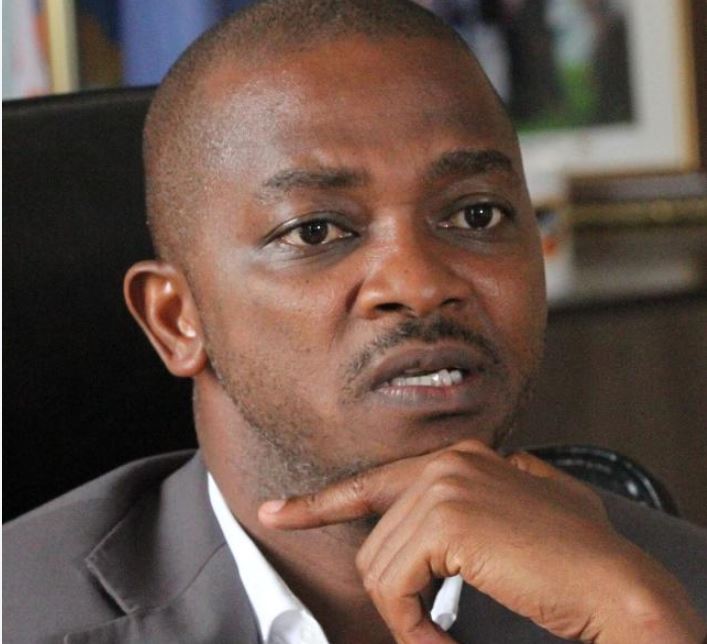 With 10 or so games left to the conclusion of the 2018/19 Kenyan Premier League (KPL) next month, it is a minor miracle that most of the teams will see out their fixtures, with as many as half of the top flight teams teetering on the brink of collapse.
Abridged this season to enable the domestic top flight harmonise its calendar with that of world governing body Fifa, players involved have had their energies sapped by a punishing schedule with the season cut from nine months to six.
Any other profession demanding such a hectic work schedule for their workers would make efforts and plans to adequately compensate them for the extra shift but this is a luxury battle-weary KPL players can only dream of.
For years the KPL, now branded the SportPesa Premier League, has been blighted by reports of players resorting to industrial action to protest against delayed or unpaid salaries, bonuses and allowances.
Embarrassing stories of household names and full-fledged internationals failing in their duties to pay rent, child support or even to raise fare to attend training have become the staple of shocking accounts in the country's media.
In the past week, the poor state of most of the KPL clubs was once again laid bare when reports claimed up to nine of the 18 top-flight teams have not paid or have delayed paying their staff.
To get the latest soccer news, text 'SPORTS' to 22840.
Big teams such as champions Gor Mahia, Sofapaka, Mathare United, Kariobangi Sharks and struggling sides such as Mount Kenya and Zoo Kericho were cited among the clubs that are finding it hard to meet their obligations to their players.
Standard Sport delved deep into the dire state of the country's top football competition and the findings make for disturbing reading.
On one hand, club officials stand accused of employing intimidation, threats and in some cases, actual violence to quell revolts among players in a country where a robust union to safeguard their interests does not exist.
The KPL, which manage the top flight competition, as well as the Football Kenya Federation (FKF), which run the sport, have been charged with lacking structures to address the grievances of the men who give their sweat and sometimes blood to this competition.
This is the case because unlike most of the top leagues in the world, the major actors in KPL and FKF are deeply involved - directly or by proxy - in the ownership or management of the clubs involved.
The terrible state in the league has bred a culture where some have fallen prey to the advances of so called sugar mummies or slay queens who hover around top players and coaches, luring them into sordid love affairs that have split families and in some cases, sparked bar fights among teammates or aggrieved partners.
What most people cannot understand is why some clubs are struggling yet they have sponsors with the league itself boasting of a title partner in the shape of technology and entertainment business, SportPesa.
We have established that some of the factors leading to the cash-crunch in the KPL are rooted to events that happened two years ago when South Africa pay television providers, SuperSport, ended their 10-year association with the league following its expansion to 18 teams.
The decision to also increase taxes on betting firms which had emerged as the biggest financiers in the league by government at the start of last year by 15 per cent of gross revenue, skyrocketing costs of living and corporate apathy to local football are other factors that have also hit the clubs hard.
"What is true is that we have not paid the players for two, not the three months that were reported. I paid the players in January and we are still to settle the dues for February and March.
"We had a three-year contract with Betika worth Sh50m per season but following the tax increase, this was cut to Sh15m. That is why no one complained of delayed salaries in 2017," Sofapaka president, Elly Kalekwa, told Standard Sport.
"We are in big trouble and struggling to make ends meet. We are getting only Sh280,000 per month from KPL in grants from SportPesa and that can only cater for one game for Sofapaka," he said.
"We are playing in Awendo (against Sony Sugar) this weekend and it will cost us almost Sh400,000 for example. What we use for one home game is equivalent to the grants we are receiving monthly," Kalekwa said.
After all the drama that surrounded Gor's embarrassing exit from the CAF Confederations Cup 7-1 on aggregate to RS Berkane of Morocco, club chief Ambrose Rachier came out fighting.
Amid calls for the long-serving K'Ogalo chairman and his office to relinquish their posts, what was not reported is the fact that he has loaned the club some Sh23m of his own cash in the course of his tenure.
Speaking on the subject, FKF president Nick Mwendwa threw his weight behind club bosses who have sacrificed to keep their teams afloat in a league that has no commercial power, saying looking at the issue from the standpoint of unpaid dues was 'myopic'.
"The clubs that have no problems have sponsored themselves or have big sponsors. Kalekwa has run Sofapaka on his own, with his own money, and if his fortunes are not well now, what are you going to do?
"How many of us are willing to do that? Our institutions and parastatals are not ready to sponsor our teams. If you antagonise individuals who break their backs, the Sofapakas and Zoo Kerichos of this world, what will happen when they walk away?" Mwendwa posed.
The FKF boss says the problem is even more pronounced in the lower divisions arguing that the players involved in the local game do so not necessarily for pay but for the chance to earn big moves abroad since they understand the difficulties involved in running local clubs.
"Why is the Kenyan game still at a point where sponsors have not put money in it? Take an example of Sharks, they have won the Super Cup, they played in African football and have 40 players and yet they have no sponsor today. How do we continue incentivising these individuals to continue playing?
He challenged the government through the sports fund to invest over Sh200m per year for lower division football to ensure they get basic equipment such as balls and kits, leave alone salaries.
The FKF boss believes the solution does not lie in reducing the number of teams in the top flight as a way of reducing the costs of participating in the league.
"The players who do not get their pay at all or delayed their payment are not saying stop the football. They are saying; I'm playing to be seen and to get a chance to play for teams such as Al Ahly tomorrow. It is not the payment of salaries that makes football be played.
"When I started Sharks and for the years I ran the team, I could not pay salaries until 2013; I could only give them a token to play. Patillah Omotto, for example, would never have played for the national team," the FKF boss claimed.
He charged that the so-called struggling and lower division clubs were important feeders to the national Under 17, Under 20 and Under 23 teams and their continued existence is important for the country to rise as a football power.
KPL chief executive officer Jack Oguda, on his part, conceded that there was a big problem that brings to question the way the competition is set up in the first place.
For More of This and Other Sports Stories Subscribe to the Standard Epaper
LATEST STORIES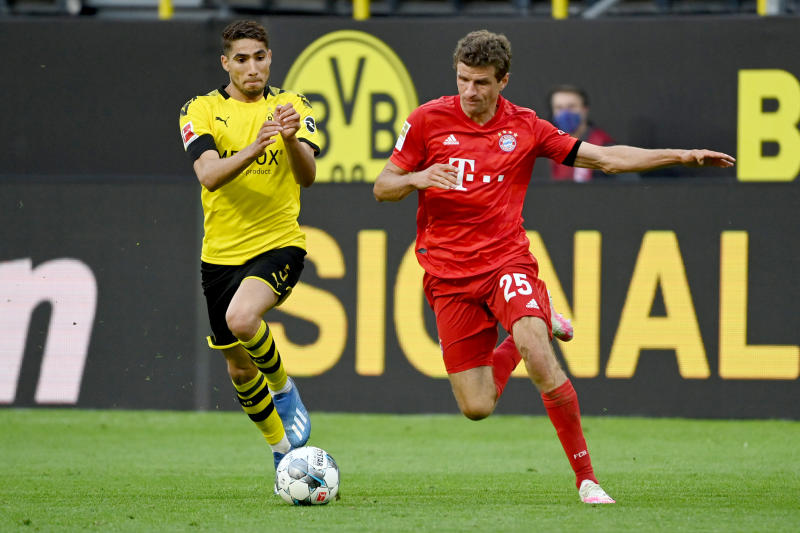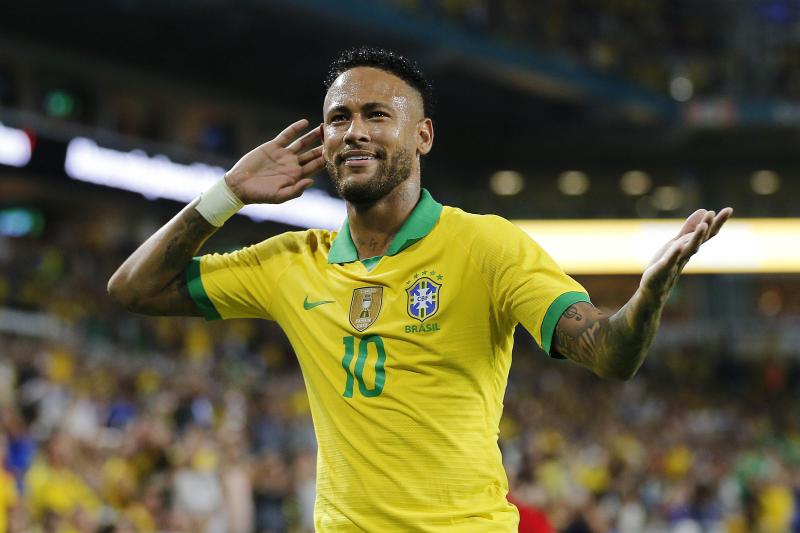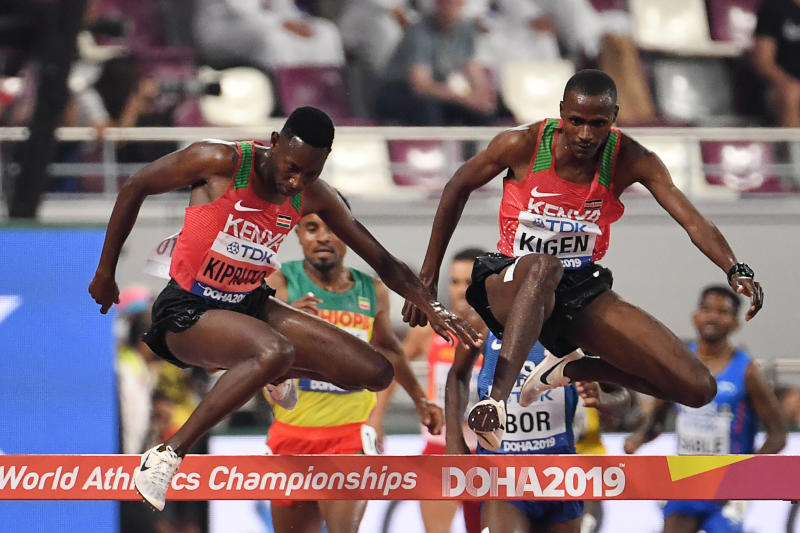 POPULAR HEADLINES