Another action-packed weekend for sports fans as Shujaa seek to revive themselves in Singapore
Relegation-threatened Shujaa will be looking to revive themselves this weekend when they hit the turf again in Singapore as the weekend kicks off in style for the lovers of sport. Here are some of the events you should look forward to as you relax your mind after a hectic week.
Kenya Premier League
April 14, 2019 2:00 pm
Kenyatta Stadium, Machakos
Posta Rangers vs Mount Kenya United
Get the latest sports news updates. Subscribe to our SMS sports service by texting 'SPORTS' to 22840.
April 14, 2019 3:00 pm
Green Stadium, Awendo
SoNy Sugar vs AFC Leopards
April 14, 2019 3:00 pm
Moi Stadium, Kisumu
Western Stima vs Bandari
April 14, 2019 3:00 pm
Bukhungu Stadium
Vihiga United vs Kakamega Homeboyz
April 14, 2019 3:00 pm
Afraha Stadium
Ulinzi Stars vs Mathare United
April 14, 2019 3:00 pm
MISC, Kasarani
Kariobangi Sharks vs Tusker
April 14, 2019 3:00 pm
Chemelil Sports Complex
Chemelil Sugar vs Zoo
April 14, 2019 4:15 pm
Kenyatta Stadium, Machakos
KCB vs Sofapaka
Rugby: Enterprise Cup
13th April – EnterpriseCup quarterfinals and MwambaCup semifinals
Kenya Harlequins vs Blakblad
Kabras Sugar vs Tatu City Nondies
Resolution Impala Saracens vs Stanbic Mwamba
KCB vs Top Fry Nakuru
Mwamba Cup Semifinals:
Strathmore Leos vs Top Fry Nakuru
Kabras Sugar vs Menengai Cream Homeboyz
Singapore Sevens
HSBC World Rugby Sevens Series 2019- Singapore, Pool D, Match 1
NEW ZEALAND 7S
V
JAPAN 7S
Local time kick off 10:00National Stadium, Singapore
Your Time - 05:00, Sat 13 Apr 2019
HSBC World Rugby Sevens Series 2019- Singapore, Pool D, Match 2
SAMOA 7S
V
SPAIN 7S
Local time kick off 10:22National Stadium, Singapore
Your Time - 05:22, Sat 13 Apr 2019
HSBC World Rugby Sevens Series 2019- Singapore, Pool C, Match 3
ENGLAND 7S
V
KENYA 7S
Local time kick off 10:44National Stadium, Singapore
Your Time - 05:44, Sat 13 Apr 2019
HSBC World Rugby Sevens Series 2019- Singapore, Pool C, Match 4
USA 7S
V
WALES 7S
Local time kick off 11:06National Stadium, Singapore
Your Time - 06:06, Sat 13 Apr 2019
HSBC World Rugby Sevens Series 2019- Singapore, Pool B, Match 5
ARGENTINA 7S
V
AUSTRALIA 7S
Local time kick off 11:30National Stadium, Singapore
Your Time - 06:30, Sat 13 Apr 2019
HSBC World Rugby Sevens Series 2019- Singapore, Pool B, Match 6
FRANCE 7S
V
HONG KONG 7S
Local time kick off 11:52National Stadium, Singapore
Your Time - 06:52, Sat 13 Apr 2019
HSBC World Rugby Sevens Series 2019- Singapore, Pool A, Match 7
SOUTH AFRICA 7S
V
SCOTLAND 7S
Local time kick off 12:14National Stadium, Singapore
Your Time - 07:14, Sat 13 Apr 2019
HSBC World Rugby Sevens Series 2019- Singapore, Pool A, Match 8
FIJI 7S
V
CANADA 7S
Local time kick off 12:36National Stadium, Singapore
Your Time - 07:36, Sat 13 Apr 2019
HSBC World Rugby Sevens Series 2019- Singapore, Pool D, Match 9
NEW ZEALAND 7S
V
SPAIN 7S
Local time kick off 13:28National Stadium, Singapore
Your Time - 08:28, Sat 13 Apr 2019
HSBC World Rugby Sevens Series 2019- Singapore, Pool D, Match 10
SAMOA 7S
V
JAPAN 7S
Local time kick off 13:50National Stadium, Singapore
Your Time - 08:50, Sat 13 Apr 2019
HSBC World Rugby Sevens Series 2019- Singapore, Pool C, Match 11
ENGLAND 7S
V
WALES 7S
Local time kick off 14:12National Stadium, Singapore
Your Time - 09:12, Sat 13 Apr 2019
HSBC World Rugby Sevens Series 2019- Singapore, Pool C, Match 12
USA 7S
V
KENYA 7S
Local time kick off 14:34National Stadium, Singapore
Your Time - 09:34, Sat 13 Apr 2019
HSBC World Rugby Sevens Series 2019- Singapore, Pool B, Match 13
ARGENTINA 7S
V
HONG KONG 7S
Local time kick off 14:56National Stadium, Singapore
Your Time - 09:56, Sat 13 Apr 2019
HSBC World Rugby Sevens Series 2019- Singapore, Pool B, Match 14
FRANCE 7S
V
AUSTRALIA 7S
Local time kick off 15:18National Stadium, Singapore
Your Time - 10:18, Sat 13 Apr 2019
HSBC World Rugby Sevens Series 2019- Singapore, Pool A, Match 15
SOUTH AFRICA 7S
V
CANADA 7S
Local time kick off 15:40National Stadium, Singapore
Your Time - 10:40, Sat 13 Apr 2019
HSBC World Rugby Sevens Series 2019- Singapore, Pool A, Match 16
FIJI 7S
V
SCOTLAND 7S
Local time kick off 16:02National Stadium, Singapore
Your Time - 11:02, Sat 13 Apr 2019
HSBC World Rugby Sevens Series 2019- Singapore, Pool D, Match 17
JAPAN 7S
V
SPAIN 7S
Local time kick off 16:54National Stadium, Singapore
Your Time - 11:54, Sat 13 Apr 2019
HSBC World Rugby Sevens Series 2019- Singapore, Pool D, Match 18
SAMOA 7S
V
NEW ZEALAND 7S
Local time kick off 17:16National Stadium, Singapore
Your Time - 12:16, Sat 13 Apr 2019
HSBC World Rugby Sevens Series 2019- Singapore, Pool C, Match 19
KENYA 7S
V
WALES 7S
Local time kick off 17:38National Stadium, Singapore
Your Time - 12:38, Sat 13 Apr 2019
HSBC World Rugby Sevens Series 2019- Singapore, Pool C, Match 20
USA 7S
V
ENGLAND 7S
Local time kick off 18:00National Stadium, Singapore
Your Time - 13:00, Sat 13 Apr 2019
HSBC World Rugby Sevens Series 2019- Singapore, Pool B, Match 21
AUSTRALIA 7S
V
HONG KONG 7S
Local time kick off 18:22National Stadium, Singapore
Your Time - 13:22, Sat 13 Apr 2019
HSBC World Rugby Sevens Series 2019- Singapore, Pool B, Match 22
FRANCE 7S
V
ARGENTINA 7S
Local time kick off 18:44National Stadium, Singapore
Your Time - 13:44, Sat 13 Apr 2019
HSBC World Rugby Sevens Series 2019- Singapore, Pool A, Match 23
SCOTLAND 7S
V
CANADA 7S
Local time kick off 19:06National Stadium, Singapore
Your Time - 14:06, Sat 13 Apr 2019
HSBC World Rugby Sevens Series 2019- Singapore, Pool A, Match 24
FIJI 7S
V
SOUTH AFRICA 7S
Local time kick off 19:28National Stadium, Singapore
Your Time - 14:28, Sat 13 Apr 2019
English Premier League
Friday 12 April
Leicester Vs Newcastle
Saturday 13 April
Tottenham Vs Huddersfield
Brighton Vs Bournemouth
Burnley Vs Cardiff
Fulham Vs Everton
Southampton Vs Wolves
Man Utd Vs West Ham
Sunday 14 April
Crystal Palace Vs Man City
Liverpool Vs Chelsea
Monday 15 April
Watford Vs Arsenal
La Liga
Saturday 13th April
Espanyol VS Alaves
SD Huesca Vs Barcelona
Atletico Madrid Vs Celta Vigo
Sevilla Vs Real Betis
Sunday 14th April
Real Valladolid Vs Getafe
Athletic Bilbao Vs Rayo Vallecano
Real Sociedad Vs Eibar
Girona vs Villarreal
ValenciaVs Levante
Monday 15th April
Leganes Vs Real Madrid
For More of This and Other Sports Stories Subscribe to the Standard Epaper
LATEST STORIES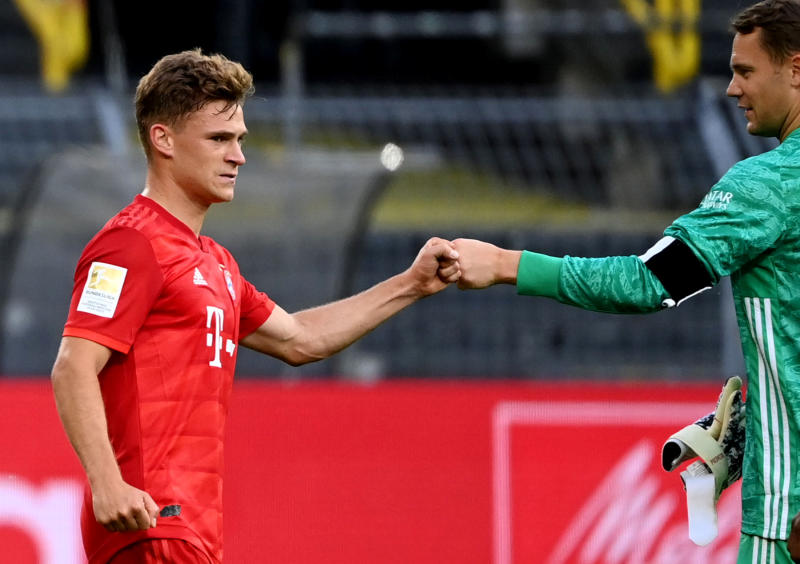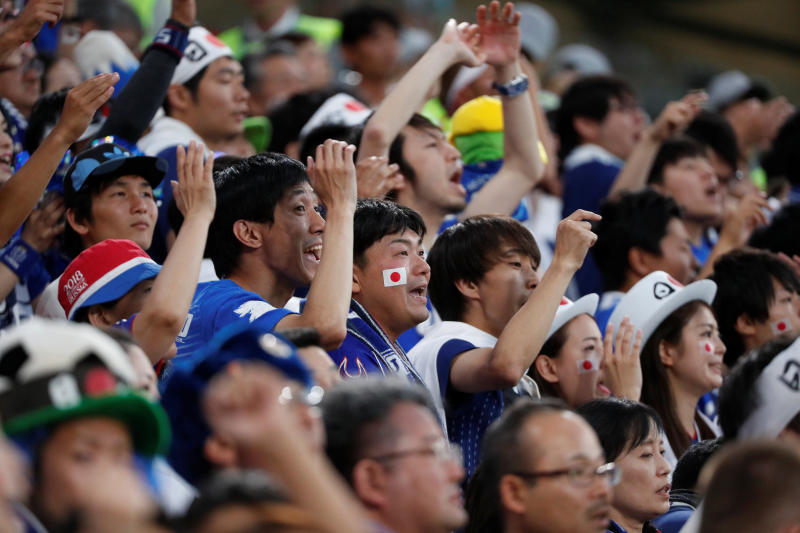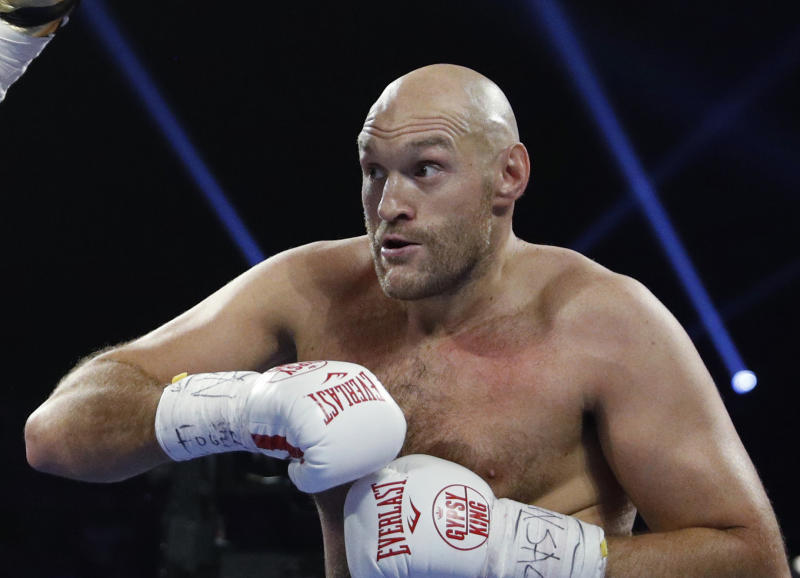 POPULAR HEADLINES