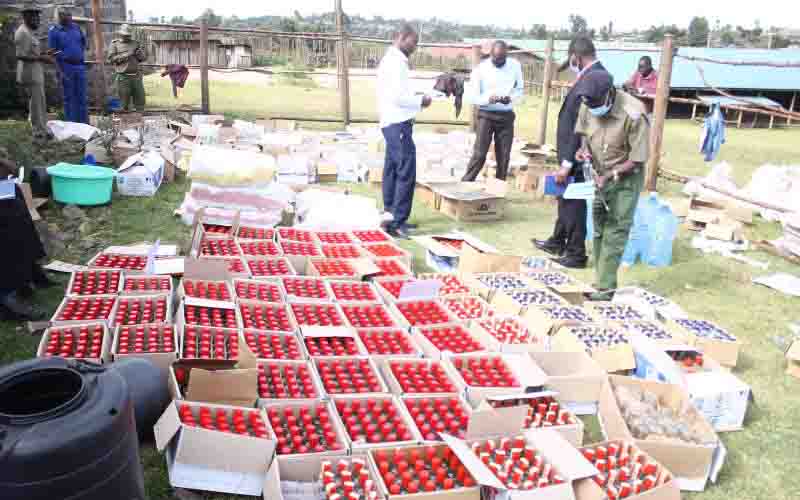 Four people were arrested during a raid on an alcohol distillery in Elburgon area, Molo.
Deputy County Commissioner Josphat Nderitu said the raid on the unlicensed brewery also led to the recovery of thousands of fake tax stamps.
"We arrested the proprietor and three workers. We recovered 30,000 counterfeit Kenya Revenue Authority stamps and 250 liters of ethanol," said Nderitu.
The police also recovered second-generation alcohol that was awaiting shipment to different markets in the country.
"This was a coordinated operation that had the support of residents who tipped us off about suspicious activities at the distillery," said Nderitu.
He said the four were being held at Molo Police Station. They will face various charges, including counterfeiting government documents.
"The distillery was unlicensed and operated outside the law in relation to processing and handling alcoholic drinks," he said.
The Directorate of Criminal Investigations said the distiller was counterfeiting popular liquor brands which were collected as exhibits.