Killing, maiming of cows that shocked Rift Valley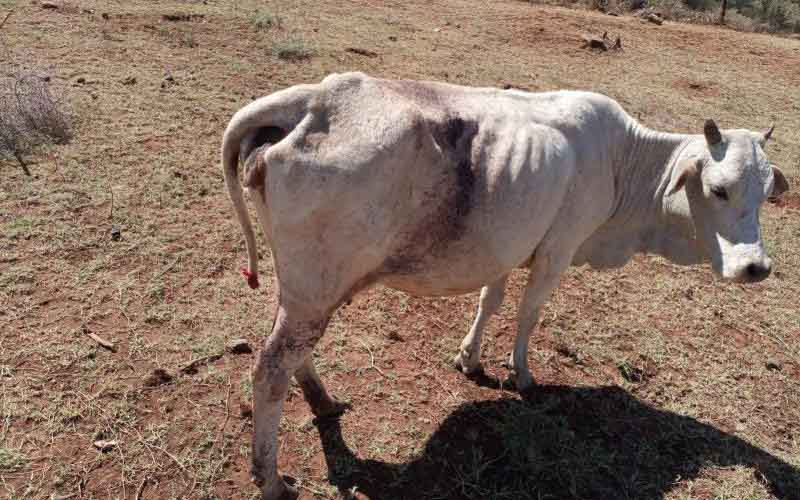 For the last one year, more than 14 cows have been killed and their udders chopped off at Kapchumutwo Forest in Elgeyo Marakwet without any trace of the assailants.
In a shocking incident in Soy North, a man was detained at Chepsigot Police Station in Keiyo South for killing four cows on the spot and inflicting deep cuts and severe injuries using a panga. Gideon Too, a resident at Chepsigot said, the assailant used a panga cutting aimlessly on the cows after they strayed in his vegetable garden.
"It was at noon when the Musa Kemboi spotted the neighbour's cows feeding on his vegetables. He took his panga from the house and started chopping the cows as he drove them away from the farm," Too said.
The alarming rise of cases of cows being maimed in the region has raised concerns among elders in the community. Killing and maiming of cows is not only a taboo, but also attracted other punitive punishments in society. Yusuf Keitany, an elder of Korongoro age-set from Iten, says in the Kalenjin communities, a man gains certain status in the community depending on the number of cows he owns.
When handing over community leadership, among the major considerations, were not only limited to the number of cows one has, but also the number of wives and children. This signifies how the man was responsible and possess leadership skills.
"You were not allowed to chair any community gathering or get into leadership if you don't have a certain number of cows in your home," said Keitany.
Keitany said, killing a cow or maiming and inflicting injuries as a way of revenge for other reasons within the community will end up in tragedy. He said it is equated to committing a crime like murder and attracted punitive measures.
"If the assailant commits the crime of maiming or chopping a cow to death without being known, elders will gather in a special shrine in the community and perform rituals," he said. Keitany says, elders will perform rituals that required the assailant to appear in broad daylight for members of the public to know and identify him.