Witness in murder of former prison warder places suspect in area where body was found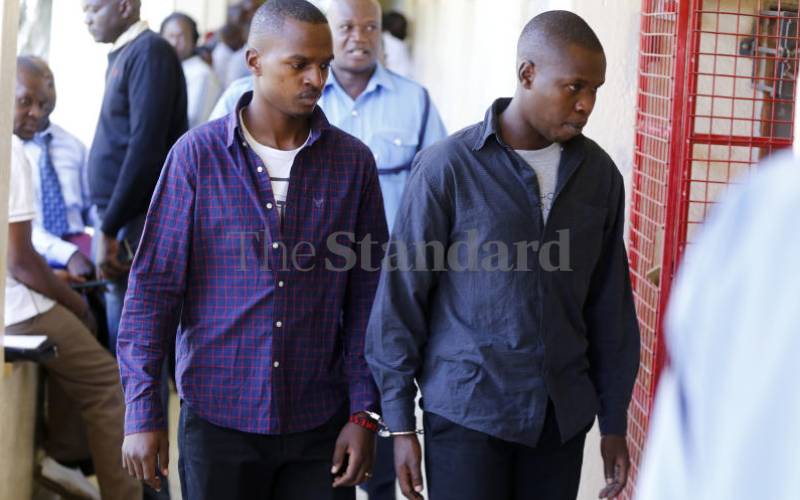 A witness in the murder of a former prison warder has placed one of the suspects at the location where the body was recovered.
Testifying before a Nakuru Court yesterday, Peter Makori, said a car he hired out to Joseph Kairu, one of the suspects in the murder, was tracked in Subukia sub-county where Chesire was allegedly murdered.
Kairu and Raymond Kiplimo are two prison warders accused of murdering Caroline Chesire, their colleague, between April 2 and 3, 2019.
Chesire's body was found dumped in a bush at Githiolo village in Subukia, Nakuru County.
Makori told Justice Rachel Ng'etich that Kairu was in the company of Martin Katua when he hired the car at Pem Tours and Travellers company in Nakuru town.
He said Kairu paid Sh3,500 for the Toyota Axio registration KCR 077L that was located in Subukia.
"Katua was the middle man who brought Kairu to the office on April 2, 2019 to hire the car and paid Sh3,500," Makori said.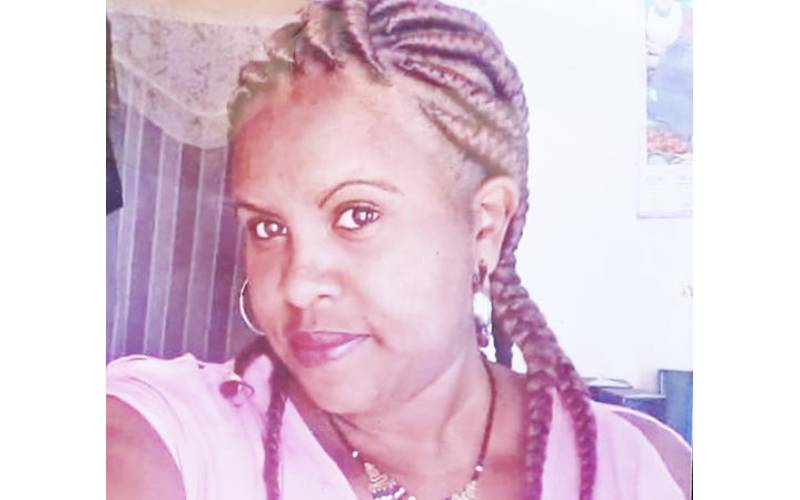 However, Makori said he was forced to activate the car tracker when Kairu failed to show up the following day as agreed.
"Katua told me that the accused had requested to retain the car for an extra day and had promised to pay. I forced Katua to pay me the Sh3,500," he said.
He said that the tracker was showing that the car had been around Mogotio and Kampi ya Moto although his agreement was for the car to be in Nyahururu.
Makori said that on the evening of April 3, his tracker showed that the car was in Nyahururu before proceeding to Subukia.
"I checked and at around 11pm my tracker showed that the car was in Subukia. That night, the tracker showed the car moving and it didn't stop until the following day," he said.
On April 4, Makori said that Katua called Kairu who promised to return the car at around 11am. However, he testified that he was forced to switch off the car which he recovered abandoned at National Oil near London Estate.
Post-mortem report from Nakuru War Memorial Hospital mortuary stated that Chesire was strangled to death evident by blood clots on the neck, tongue, nose and both hands.
Police said that the deceased was last seen with the two warders at a club in Nakuru.
Kiplimo and Kairu are out on a surety bond of Sh2million each. The case will be mentioned on November 30.