Locals want livestock allowed to graze in ADC farm linked to Ruto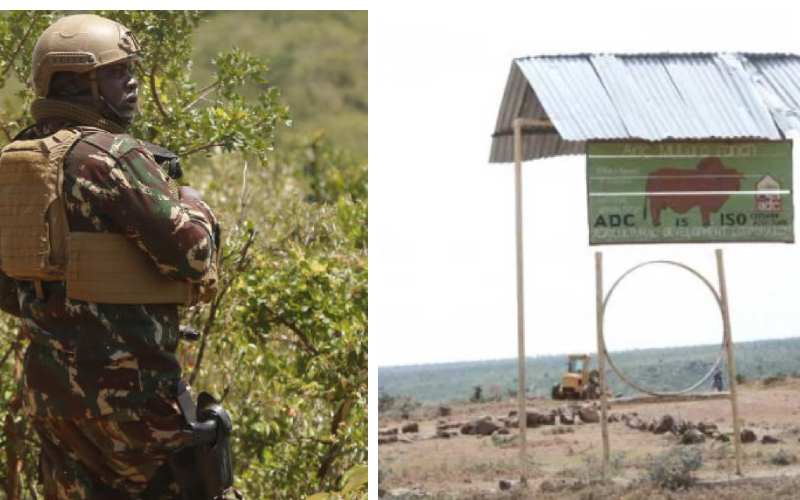 Laikipia residents now want to be granted access to the Agricultural Development Corporation (ADC) Mutara Ranch linked to Deputy President William Ruto.
Suguroi residents, majority of whom are pastoralists, have decried that leasing out of the ranch to private individuals had affected their livelihood.
The residents said ADC used to grant them access to the ranch to graze their animals during the drought season at a fee.
"Since the land was leased to some individuals, it was fenced off and a deep trench dug around it. We are not able to benefit from the farm as we did before," said Joseph Lenolkulal, a resident.
The elder explained that they used to pay Sh200 per month to the management to be granted access to the ranch which is now guarded by heavily armed police officers.
"We relied on pasture and water within the expansive ranch during the drought season," he added.
The residents expressed their fury with the farm management, which they accused of diverting tributaries from flowed their villages into the ranch.
"River Suguta and River Pesi have been diverted from within the farm. The ADC had established watering troughs and salt licks which have since been destroyed," said Lenolkulal.
Kaishu Leshondo, another elder, said the leasing of the farm had left them with no option other than walk for long distances with their animals in search of water and pasture.
"This is one cause for the conflict between herders and farmers. The number of herders moving out of the area had increased since 2015 when the farm was leased out," said Leshondo.
Two weeks ago, DP Ruto denied owning the 15,000-acre ranch. There were claims that elite police officers attached to him had been assigned to guard the farm.
Ruto on the other hand told the government to donate the land to the needy.
Efforts to reach the management for comment were futile as the security personnel barred the media from accessing the land.
Meanwhile, the government has continued to restructure security and administration apparatus in Laikipia in efforts to restore calm after the Ol Moran clashes.
Eight people were killed, hundreds displaced and over 700 animals stolen in the clashes for the past month.
In the most recent changes, the government replaced Laikipia County Commissioner Daniel Nyameti with Joseph Kanyiri.
Efforts to get a comment on the changes from Rift Valley Regional Commissioner George Natembeya were futile as calls went unanswered.
It was not immediately clear where Nyaberi was moved to.
Laikipia Governor Ndiritu Muriithi welcomed Kanyiri, urging him to collaborate with the security personnel in the region to restore peace.