CS Fred Matiang'i dossier raises questions over ADC Mutara farm lease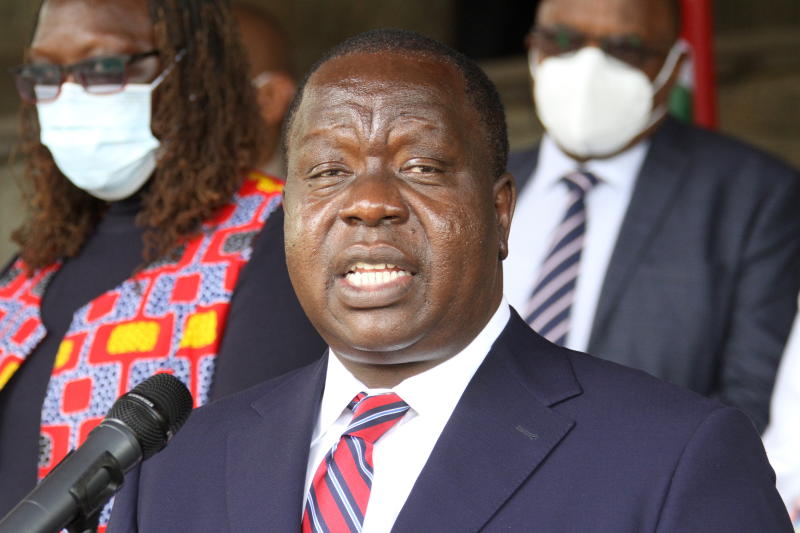 The Wednesday dossier by Interior Cabinet Secretary Fred Matiang'i on the security status accorded to Deputy President William Ruto reignited reports that he leased thousands of acres of government land in Laikipia to grow cereals and breed livestock.
But the Deputy President yesterday denied owning 15,000 acres in the 64,000-acre Agricultural Development Corporation's Mutara Ranch in Laikipia County.
"The Office of the President was 70 per cent right (on the Matiang'i dossier), but they added me some property like the ADC land that isn't mine," said Ruto after a meeting with leaders from Nakuru County at his Karen residence, Nairobi, yesterday.
On February 11, 2017, The Standard reported that a top government functionary had leased the farm near Rumuruti township from the ADC.
This may have been because of the tight security around the 15,000-acre ranch, which also spared it from attacks by armed herders that drove livestock into farms.
Despite being a private property after the lease was entered, the ranch still has a fully-fledged police camp with personnel from the regular and administration police sections.
The police live in temporary iron sheet houses visible from the dirt Nanyuki-Rumuruti road that cuts across the ranch - a 30 minutes drive from Rumuruti town.
In 2017, when asked why there was a police camp inside a private ranch, then Laikipia Police Commander Simon Kipkeu said he was new in the area and had found it there.
The extensive ranch is secured all round with an electric fence and deep trenches to keep off intruders. A thriving maize crop is visible from the Nanyuki-Rumuruti road.
In one part of the ranch towards the Nanyuki direction, scenic bush and big indigenous trees inhabited by some wild animals surround it. A huge tract of the land has been populated with the indigenous Boran cattle, which an employee estimated to be about 5,000.
An employee who declined to be named said the ranch is divided in four main paddocks where different activities are carried out.
The employee said one portion of the land is set aside for livestock, with herders deployed to protect the cattle from attacks by wild animals.
The Mutara Ranch is used by ADC as a breeding ground for Boran cows. Locals claimed that few people knew where beef produced in the ranch was carted off to.