Two groups battle over 100-acre land in Njoro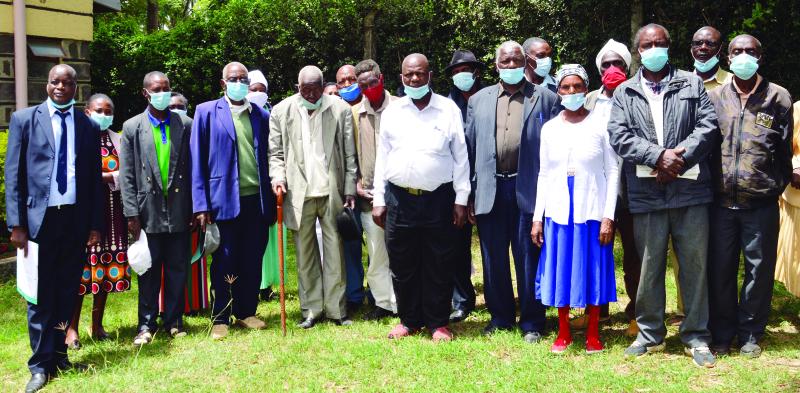 A group of 723 elderly men and women have moved to the Lands Court in Nakuru to seek eviction orders against another group of over 200 squatters occupying disputed land in Njoro.
Members of the Uhuru Welfare Association, who claim to be former Mau Mau fighters and their descendants, want to repossess the over 100-acre land they won eight years ago.
According to documents filed in court, "the association consists of men and women remembered in equal measure for liberating present-day Kenya from the colonial yoke." It is further stated that most of the applicants "don't have long to live to enjoy the fruits of their sacrifice."
The association filed an ex parte judgement issued by a Magistrate's Court on March 2, 2012, declaring them the legal owners of the land.
Through lawyer Kipkoech Terer, the members want Justice John Mutungi to issue fresh eviction orders against members and trustees of the Njoro Golf Club Squatters' Self-help Group.
In the application filed on Wednesday, the association urged the court to order that the eviction decree be effected by auctioneers, with the assistance of the Njoro Sub-County police commander who should give the Rift Valley regional commander a seven-day notice.
In the alternative, the members want the court to issue a notice stating why eviction orders should not be issued against the trustees of the squatters' group. They also want the squatters to shoulder the costs of the application.
The association's secretary, John Maina, submitted an affidavit showing that they were allocated the land by the county, which is the second applicant in the case.
"The applicant was allocated land in Njoro by the Ministry of Lands and Settlement through the Commissioner of Lands via a letter dated November 6, 2001," the affidavit read in part.
But the squatters' group took over possession of the land and moved to court through their trustees and sued the association in early June 2009. The association, according to court records, filed their counterclaim before Resident Magistrate Brenda Kituyi on July 30, 2009.
Maina claims that the squatters' group failed to enter appearance or file their defence within the stipulated time, hence the judgement entered in their favour three years later. He blames the delay to kick out the squatters on "intervening applications that barred the execution of the eviction."
"The applicants have been kept in the wilderness for too long and have been denied enjoyment of the fruits of the judgement obtained on merit, eight years ago. Justice delayed is justice denied."
Justice Mutungi scheduled a hearing for all parties on June 8.