Woman, 21, charged with killing fiancé released on Sh800,000 bond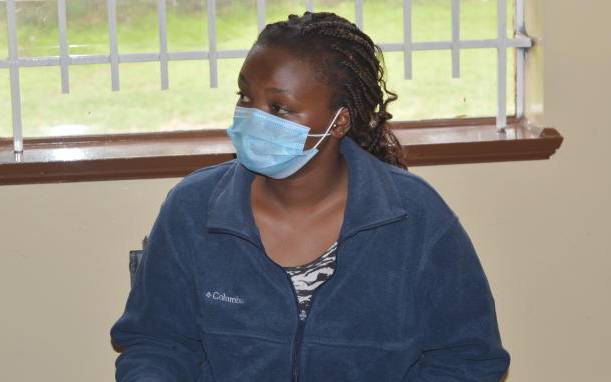 A 21-year-old woman accused of killing her fiancé has been released on a Sh800,000 bond with a surety of similar amount on Monday.
Branswet Wambui, charged with stabbing her fiancée John Mwago to death appeared, before Nakuru High Court Judge Hillary Chemitei where she denied the murder charges.
"The accused will in default of bail payment, remain detained at Nakuru GK Prisons during her trial," ruled Judge Chemitei.
Judge Chemitei ordered the prosecution to supply all the necessary documentary evidence, witness statements and the charge sheet to Wambui's lawyer Kairo Maina.
He set February 8, 2021, as the beginning of the trial for the accused.
The charge sheet read that Wambui stabbed Mwago on October 21 at Bismarck, within Nakuru County.
She was arrested on October 21 and a knife was recovered at the crime scene, the court heard.
Mr Maina prayed to the court to grant the accused reasonable bond terms.
He said that she was a resident of Nakuru and not a flight risk, adding that she will attend court when required.
The prosecution raised no objection to the application.