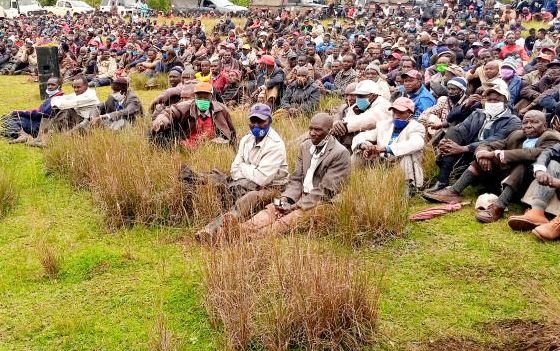 Residents yesterday protested over the deplorable state of the roads especially those connecting Olposimoru and Olkurto trading centres.
According to residents living along the borders of Narok and Nakuru counties, the poor road network has also been a major impediment to security and access to essential services.
A resident, Charles Kiio says the poor road network has made it difficult for security agents to track stolen animals. "The 10-kilometre stretch between Olokurto and Olposimoru has been impassable since last year. When our animals are stolen, the police respond in time but the road network slows them down," said Kiio.
Last month, 50 heads of cattle were stolen in the area and to date, only half of them have been recovered.
One person died in retaliatory attacks while four others were injured. Miriam Siria lamented that they have been finding it hard to access hospitals especially for expectant mothers who need urgent medical attention.
"Last week we lost an expectant mother as she was being rushed to hospital as vehicles couldn't use the route and she was carried on a bodaboda," said Siria.