Legislators searching for Patel dam papers leave empty handed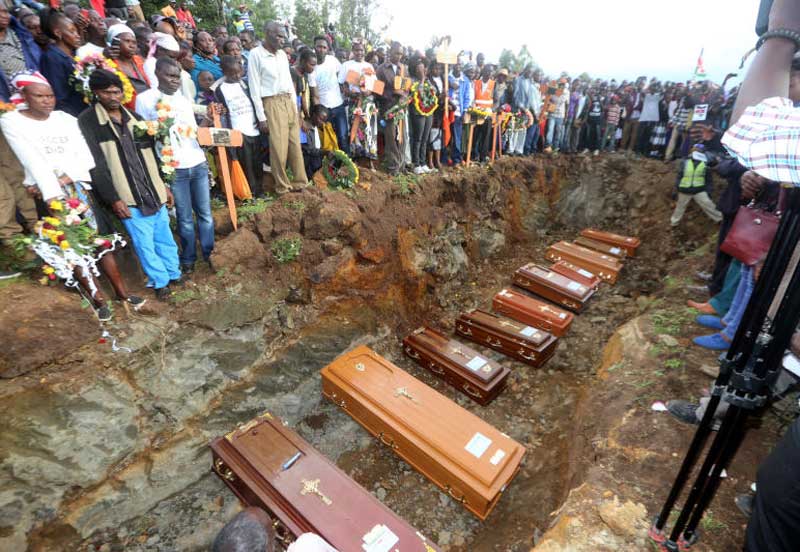 The management of the killer Patel Dam in Subukia yesterday denied a parliamentary committee access to crucial documents.
The National Assembly's Environment Committee led by vice-chair Sophia Noor was on a fact-finding visit to the farm.
"No single document has been issued to the committee. The management has remained adamant on sharing crucial information," said Noor.
During the tour, the committee demanded to be shown the dam's construction permits as well as audit and inspection reports. The farm managers instead directed the team to seek the information from their headquarters in Nairobi.
But the committee was not satisfied with the answer, insisting that the documents should be kept in the farm.
"How can documents on running a given project in Subukia be stored in Nairobi? Would this guarantee proper documentation and audits?" posed Noor.
Submit licenses
The legislators departed after directing the management of the farm to appear in Parliament and submit licenses from different government agencies, including the National Environment Management Authority (Nema) and the Water Resource Management Authority.
The farm's management, Noor said, will also be expected to respond to all inquiries about their operations without fail.
Noor was accompanied by MPs Charity Kathambi, Beatrice Kones, Paul Nzengu, Chachu Nganya, Hillary Kosgei and Samuel Gachobe.
Kathambi said the management claimed they neither knew how much water was stored in the dams nor when Nema visited the dams for inspection.
"To our surprise, we asked the general manager if he knew the capacity of the water within the dams and he said he could not remember."
Kathambi noted that although Nema was not in existence when the dams were being constructed, the management never bothered to have the dams inspected and certified after establishment of the authority.
"Why has the management not been inviting Nema officials to do inspection? There is a lot that needs to be answered," said the MP.
The team said the management's failure to provide crucial information was intentional and ill-advised.