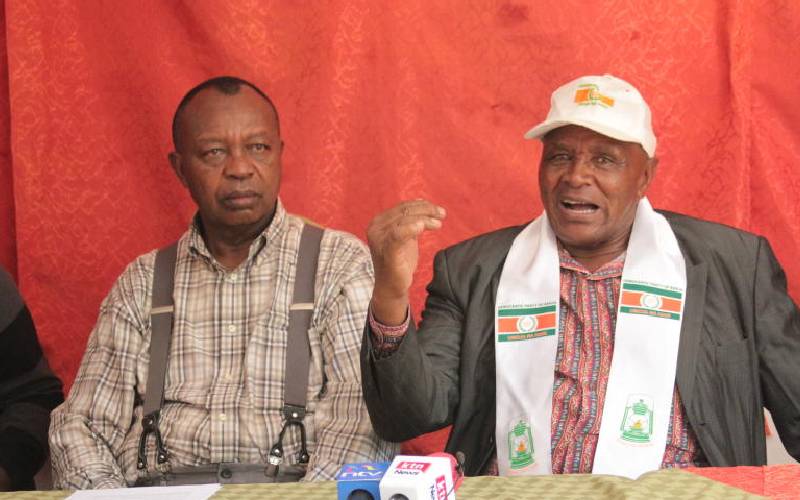 The Democratic Party of Kenya has accused National Assembly Speaker Justin Muturi and four other officials of using the party for personal gain.
The leaders said the agreement the four signed with the Kenya Kwanza Alliance is not the party position. The officials, led by D K Munene, the director of elections, asked the four to leave the party.
''The Political Parties Disputes Tribunal declared null and void an agreement signed by some officials of our party with the Kenya Kwanza,'' said Munene. ''The four, party leader Muturi, patron Joseph Munyao, chair Essau Kioni and secretary general Jacob Hanji went to Kenya Kwanza for their personal interests. We are going to the elections as Democratic Party and not in any coalition.''
He accused Muturi of letting party members down after he was endorsed to run for the president but then left to support Deputy President William Ruto.
"During the NDC, he promised delegates he would go all the way to the ballot, but two weeks later, he mutilated our constitution and went to a marriage without our consent. He has auctioned us for his own benefit. Let them quit or we will force them out of office,'' he said.
He also said the political parties tribunal nullified Muturi's nomination as the party leader.