Mbadi to Ruto: You're insincere in your fight for the people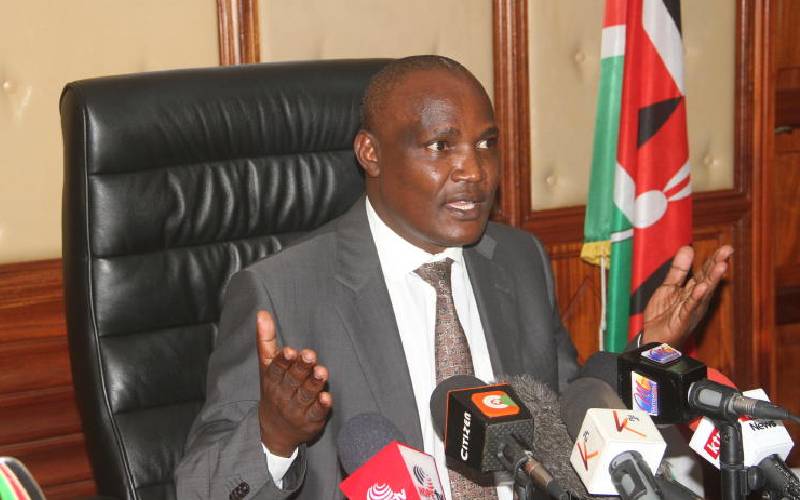 Minority Leader in the National Assembly John Mbadi says Deputy President William Ruto is insincere in his fight for Kenyans' welfare.
Mbadi says Ruto has shown signs of antagonising the Finance Bill, 2022.
The DP is on the record saying the budget estimates read out in the National Assembly by Treasury CS Ukur Yatani are "punitive", and would push up the cost of living beyond reach for many Kenyans.
Speaking in Banana, Kiambu County on April 10, the deputy president said MPs allied to him would shoot down the Bill in Parliament.
"That budget wants to push up the costs of water, bread, maize flour and motorbikes. I want to assure our competitors that that budget won't be passed by MPs, and if it does, I will alter it within three months should I win the August 9, 2022 presidential election," he said.
Ruto said his proposed budget would be mwananchi-friendly.
John Mbadi, who is also the Suba South MP, now says Ruto's remarks are populist, and that he's making them to endear himself to the electorate.
"He is vying for the presidency, and now wants to cheat Kenyans that he is the voice of the poor," Mbadi said during a press conference at Parliament Buildings in Nairobi on Wednesday, April 13.
The lawmaker claims Ruto had, previously, suggested that the government imposes a 16 per cent VAT on all basic commodities so that the State can raise more money for development and debt management.
Mbadi said he was the one who moved in to thwart that bid.
"As the Minority Leader in the National Assembly, I intervened and proposed amendments which discarded the VAT proposal," he said.
Mbadi said he requested the National Assembly Speaker Justin Muturi to suspend the implementation so that the House could relook at the Act.
"Eventually, the basic commodities were removed from products that should be subjected to VAT," he said.