Candidates in Raila's turf face uncertainty over party primaries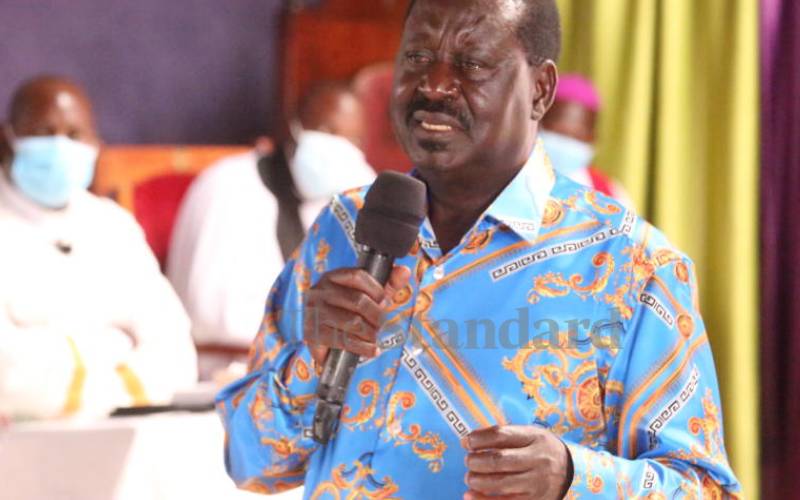 Orange Democratic Movement (ODM) leader Raila Odinga's close allies in Nyanza could soon be forced to find shelter in alternative political parties or choose to run as independent candidates in the August elections.
In the 2013 and 2017 polls, ODM candidates in the region had protested the use of Raila's portrait in the campaign posters among candidates vying on fringe parties.
A major contest is brewing in Siaya, Kisii, Migori, Homa Bay and Kisumu where two or three of Raila's close allies have declared interest in the same elective seats, particularly those of the governor, senate and woman representative.
The ODM party has urged voters from the region to stay together in one political party, fearing that the emergence of many fringe parties will derail Raila's quest to ascend to power and threaten the region's unity.
According to ODM party leader Wycliffe Oparanya, there will be four ways they will to nominate candidates.
"We don't want to have our candidates spend millions in the nominations. We will embrace direct ticketing in some regions, consensus, delegates and even membership in picking the right candidates for various elective seats."
Already the party has ruled out getting into a coalition with the small parties in the region.
In past polls, ODM had advanced to a "six piece" voting pattern in its strongholds. With the emergence of several candidates, there's a likelihood that a majority could be locked out of the party during party primaries.
ODM has only been keen to build alliances with parties outside Nyanza to strengthen its support across the Country.
Fringe parties have vowed they will not fold their parties but at they same time, they want their claim in supporting Raila's presidential bid.
Former Ndhiwa MP Augustino Neto of the United Green Movement (UGM) insists that attempts to lock out small parties is backward thinking.
"We will field candidates for all seats but will back Raila for the presidency. Pushing for ODM candidates only will lead to voter apathy in the region," said Neto.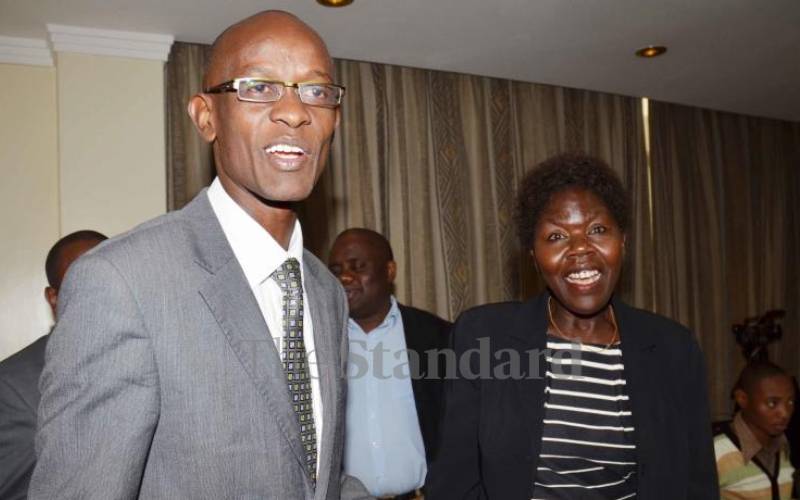 And now, with a number of small parties pulling up their socks as they build momentum to contest for seats in Nyanza, Raila's party is keen to tame their growth in favour of its own troops.
The Standard has established that anxiety has gripped the ODM camp over the potential of losing some of its foot soldiers to smaller parties over uncertainties about the nomination exercises.
A number of politicians who fear losing seats to aspirants from other parties are also pushing for the "six-piece" narrative to lock out the small parties from Raila's backyard.
This comes at a time as many fringe parties in the region are making forays in Nyanza with an aim of challenging ODM's dominance.
Some of the parties have declared their support for Raila's fifth stab but are keen to compete against Raila's foot soldiers in other small seats in Nyanza.
On the flip side, other fringe parties have the backing of Deputy President William Ruto who is keen to sponsor some leaders in Raila's backyard to challenge ODM's dominance.
In the four Luo Nyanza counties, fringe parties are building momentum with an aim of snatching a few seats in a region where the ODM party has dominated since 2007.
In 2013, the parties pulled surprises in several parts of Nyanza where they won a number of county assembly seats as well as national assembly seats in disregard of the ODM wave.
And among those plotting to frustrate ODM is the little-known People's Democratic Movement (PDP) fronted by Migori Governor Okoth Obado.
It however remains a huge task for Obado to market PDP if the reception he got last week during DP Ruto's visit to the region is anything to go by.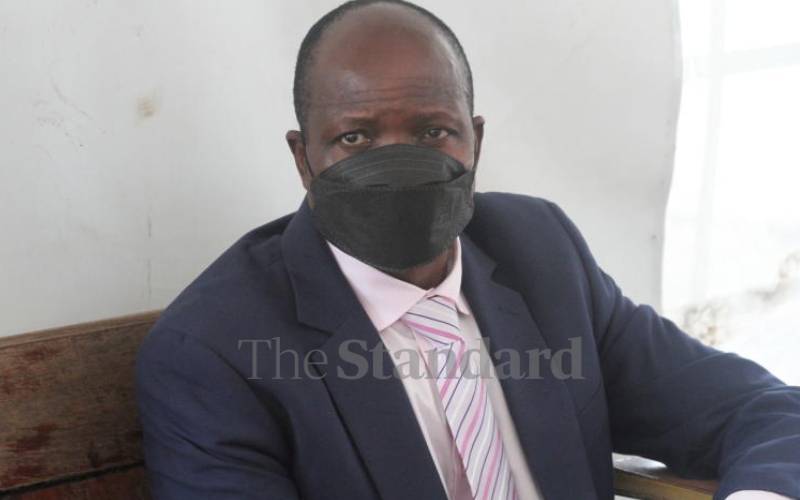 Chants of "ODM" rent the air in various stops with crowds heckling Obado when he tried to market Ruto and PDP party even in his own county where he previously enjoyed support.
In Siaya County, among the parties that are out to challenge ODM's dominance include Ugenya MP David Ochieng's Movement for Democracy and Growth (MDG) as well as the Communist Party.
The two parties are in talks with a view of entering into a coalition that will see their candidates conduct joint rallies against ODM candidates.
Already MDG has lured former Rarieda MP Nicholas Gumbo to the outfit, with Gumbo declaring he will vie for the Siaya governorship on the ticket of the little-known party.
Ochieng said that his party is keen to clinch power and will field candidates for various seats in Nyanza. "We are not keen on coalitions. The time for coalitions will come but not now."
Ochieng is among the leaders giving ODM a headache after defeating ODM's Chris Karan in a by-election. He has also won a number of allies and will field candidates for various seats.
In the 2013 elections, PDP won in the Migori governor race, Muhoroni parliamentary elections and a few MCA seats.
[Reports by Eric Abuga, Harold Odhiambo and Olivia Odhiambo]