ODM candidates in Mount Kenya upbeat as support for Raila soars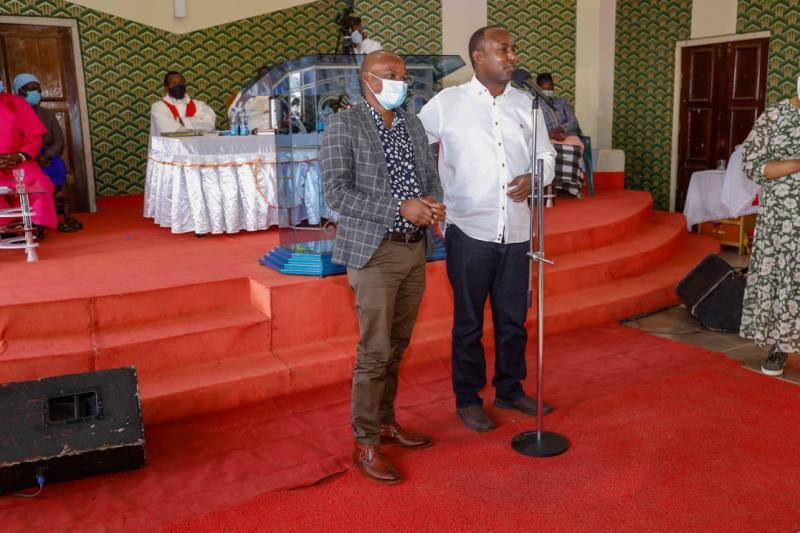 ODM has come up with a new strategy in Mt Kenya region to entice residents into Raila Odinga's camp ahead of next year's elections.
The party is promoting specific candidates for several positions to shore up support in the region and raise Raila's chances of garnering more votes. The thinking behind the new scheme is that the candidates will help popularise his presidential bid, thanks to the Handshake between him and President Uhuru Kenyatta back in 2018.
It has emerged that Murang'a County has the highest number of candidates seeking to be elected on an ODM ticket followed by Nyeri and Laikipia counties.
In Murang'a, two Senate aspirants have declared interest to vie on Raila's party and have started engaging residents as they await the party's guidelines on nominations.
Longtime ODM members Stanley Karuri and Pius Kinuthia, a youth leader, have started meet-the-people tours and football tournaments.
Karuri has been a Raila supporter since the days of National Development Party (NDP) and was among delegates who witnessed the formation of ODM.
In 2007, he was Raila's chief agent in Kiharu Constituency. He was vying for councillor in Hospital Ward, having previously run on an NDP ticket in 1997.
On both occasions, he found it an uphill task to sell his agenda as the region was anti-Raila. Things are, however, different this time, thanks to the Handshake.
"We are enjoying and utilising fruits of the Handshake. It is now easy to sell ODM in Mt Kenya and the response is amazing," Karuri said.
Kinuthia has similarly been a staunch supporter of ODM and its ideologies.
"We used to popularise Raila quietly due to fear of public backlash, but now we are not only campaigning for him, but also holding meetings at the grassroots level to convince the electorate why ODM is the best bet for us," Kinuthia said.
Paul Kariuki, who is challenging Kandara MP Alice Wahome, said they will consolidate more votes to Raila's basket now that they are not facing animosity.
"We are also telling our people that unlike other unstable parties whose main aim is to propel candidates to positions of power, ODM has stood the test of time," Kariuki said.
Veteran journalist Kihu Irimu, who will be seeking to unseat Mathira MP Rigathi Gachagua, said ODM represents social economic development values and promotes freedom, oneness and multi-party democracy.
"With the opportunities brought forward by the ODM leader and the president, we have started community engagements to woo the electorate. I propose that Jubilee aspirants also seek elective positions in Nyanza," he said.
Aspirants seeking MCA positions, including Grace Wanjiru (Gatanga) and Joseph Nduati Wanyoike (Muthithi), are hopeful that ODM will at least have MCAs in the region next year.
"I have been in lobby groups to popularise Raila's bid but I am now selling my candidature to the people without fear. Even if I will not be elected, I am confident that Raila will ascend to the presidency," Wanyoike said.
Wanjiru said "Raila phobia" has since given way to "Raila mania", noting that back then, if one put the former PM's photo on their campaign poster, he was considered an outcast.
Nyeri ODM Chairperson Maina Kahihu said in the last three months, 1,200 new members have turned up to register in the county without being coerced, even though mass registration has not started.