CS Wavinya Ndeti, Mavoko MP Makau clash during church harambee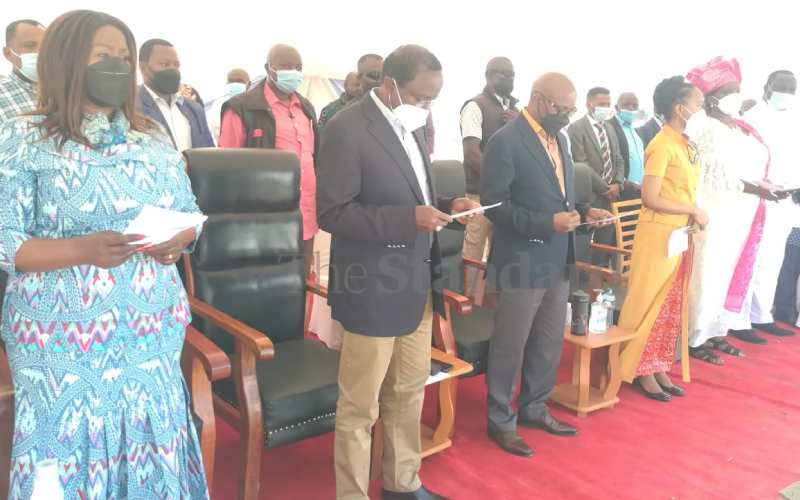 The political rivalry between Transport Chief Administrative Secretary (CAS) Wavinya Ndeti and Mavoko MP Patrick Makau degenerated into a fierce exchange of words today during a church fundraiser in Mavoko Constituency.
The two, who were guests at AIC Daystar, clashed in the full glare of the public, prompting Wiper party leader, Kalonzo Musyoka who was in attendance, to intervene.
Trouble started when Water Principal Secretary (PS) Joseph Irungu, who had been invited by Wavinya to the function, outlined various water projects by the National Government, which he directly attributed to Wavinya's intervention.
However, Irungu's sentiments didn't go down well with Makau, who swiftly rose up to protest at what he termed as a scheme by both Wavinya and Irungu to engage in dishonest, illegal and misleading politics.
A furious Makau fiercely confronted the PS, reminding him he was a civil servant, who should not engage in politicking.
"My friend, Irungu remember we serve in the same Government and what you are now doing is wrong. You must stop that nonsense and sit down. You should remember I have the capacity to table an impeachment motion against you in the National Assembly for engaging in this sort of misconduct," Makau said.
The incident triggered tension and excitement in equal measure, forcing Kalonzo to intervene and cool down the temperatures.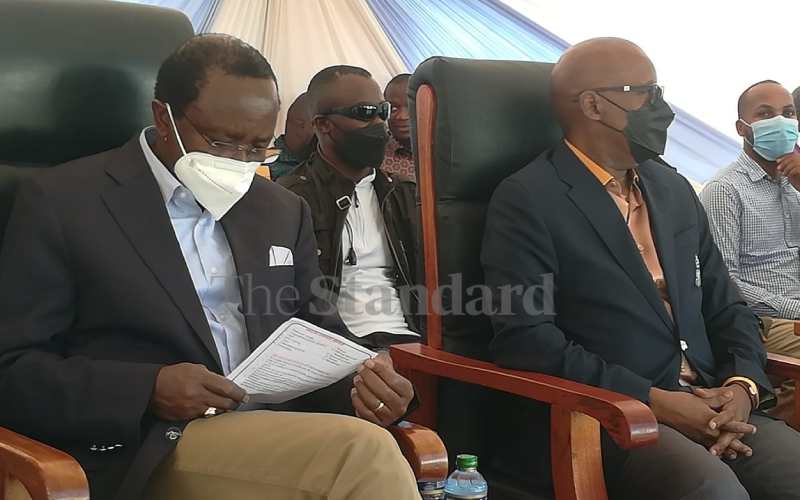 Irungu finally bowed to Makau's pressure and took his seat.
Initially, Wavinya had heaped praises on Irungu, saying he had helped her actualise her efforts to ensure Machakos residents benefited from National Government Water projects.
But Makau dismissed Wavinya's sentiments, saying she was appointed CAS just last year, and should not, therefore, claim credit for what she didn't lobby for.
Makau challenged her to base her politics on real issues without taking undue advantage of projects initiated by the National Government long before she got her appointment.
But a section of the crowd shouted down Makau, chanting "Mama Tosha" (Wavinya is fit) slogans.
Wavinya and Makau, who have both declared interest in the Machakos governor's seat, are embroiled in supremacy wars, with each trying to catch Kalonzo's eye for the Wiper party ticket.
Machakos County Assembly Speaker, Florence Mwangangi has also declared she will be seeking the Wiper party ticket to vie for the same seat.
Kalonzo condemned the incident and vowed to summon all the three Machakos County governorship aspirants to a round table to iron out their differences which he warned could cost the party the seat in next year's general election.