Wilson Sossion defects from ODM with hope of winning seat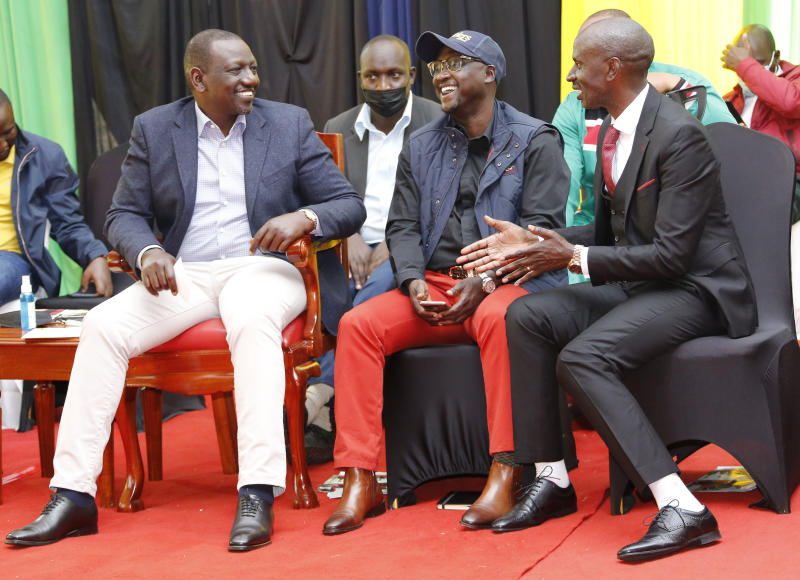 A rush to join United Democratic Alliance (UDA) in South Rift has intensified ahead of the 2022 General Election.
Wilson Sossion, the former Kenya National Union of Teachers (Knut) secretary-general is the latest to join the party which is associated with Deputy President William Ruto.
Sossion ditched Raila Odinga's Orange Democratic Movement (ODM) party and is eyeing Bomet Senate seat.
Like many politicians in the region, Sossion hopes that by endorsing DP Ruto's presidential bid, he will benefit from the UDA wave in the region.
He is among local leaders who are eyeing electoral seats in 2022 to pledge support for Ruto.
He joins Chama Cha Mashinani (CCM) party leader Isaac Ruto who has also thrown his weight behind Ruto's presidential bid.
Ruto has stuck to his CCM party and said he changed his mind after the deputy president adopted the bottom-up economic model, which he has been championing through the push for more money to be allocated to the grassroots.
Several party officials from CCM have ditched the party for UDA. The 50-odd officials and members said they want the county to speak in one voice.
The officials said it was time to unite behind the deputy president, and asked the CCM party leader to follow suit.
Two Members of the Bomet County Assembly allied to Isaac Ruto have also joined UDA.
Mutarakwa MCA Robert Langat said he was heeding the calls from his supporters and has decided to defend his seat on UDA ticket.
Sossion said he was attracted by DP's bottom-up economic model, which seeks equality in society. "What UDA stands for at the moment is what I also aspire. I have no option but to join the DP because I know he will revolutionize the country's economy," Sossion said.
Despite denying earlier that he was ditching ODM, Sossion appeared with DP Ruto at his residence in Karen on Monday.
Sossion, an ODM nominated MP, endorsed Ruto's bottom-up economic agenda and his presidential quest, saying he will be a unique and brave African leader.
He said the agenda being pushed by the DP was for the prosperity of the common citizens and represents what he has been pushing for in the labour movement.
"I can count you as one of the few and brave African leaders to embrace the bottom-up agenda," Sossion said.
He said the next election will not be a normal electioneering period but will revolutionise Kenya's economic direction.
Sossion said he was ready to rally workers from all walks of life to ensure Ruto occupies the State House.
He also showered praises on UDA party, saying it was the hope for Kenya.
"UDA is the party to watch. I know it will participate in all the elections for many years to come because of the ideals that are opening a democratic space for Kenyans," he said.
Sossion resigned from KNUT in June.