Next year's election outlook gloomy over police meddling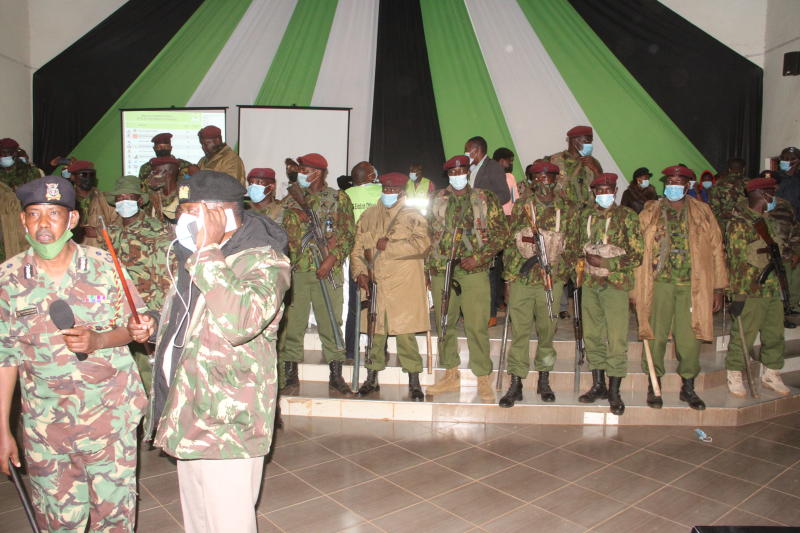 As the county races against time in its preparation for the next General Election in just thirteen months, police intimidation could threaten the peaceful co-existence occasioned by the post-2018 Handshake.
In the recent by-elections, the police were accused of intimidation by candidates, officials and agents of various political parties.
The by-elections were marred by malpractices, violence, arrests, and perceived excessive involvement of the police force.
It was also said that the police were being used by the State to harass certain politicians.
A section of political leaders have since come out to condemn police involvement in elections arguing that the country could be heading in the wrong direction.
Aside from intimidation, the police have also been accused of favouritism where they only protect those in the good books of the State.
Some Orange Democratic Movement (ODM) and United Democratic Alliance (UDA) members have publicly raised concerns over intimidation and harassment by the police during political campaigns.
Political analyst Jevas Bigambo says that the police are inclined to the Executive and they do what they are ordered to do. "The Executive directs the police not to watch over the prevailing offenders but to achieve political ends."
The oversupply of police officers to man polling stations has been an issue with various leaders claiming that it sends voters away.
Murang'a Senator Irungu Kang'ata said there is a major problem with how police officers flock polling stations during elections, arguing that it affects voters psychologically.
"The problem for me is not about deploying officers. The problem is deploying so many officers with some of them surrounding a polling centre and when you come to vote, you see only guns, the military and police uniforms.
"From a psychological point of view, you get an impression that democracy is now like a military exercise," he said.
According to the Independent Electoral and Boundaries Commission (IEBC) Act, only two police officers should be manning a polling station, and that did not happen in the recent by-elections.
Political analyst Macharia Munene says the idea of intimidating voters with the police is a bad one and it is one of the reasons of poor turn out since the officers use their positions to abuse their power.
"It now ruins the confidence that people have because people think they are going to be clobbered then they have no choice but to hesitate," he said.
Security expert George Msamali, however, said various factors determine why so many police officers can be deployed to a polling station during either the general or by-elections.
"Once a threat is determined and the possible causes of conflict determined, that's when the number of officers is decided upon and that is what we have seen in the recent by-elections.
According to Msamali, some times, the State takes action to show its raw power. "The State wanted to have its way which and that's why the State decided to show us its power," he said