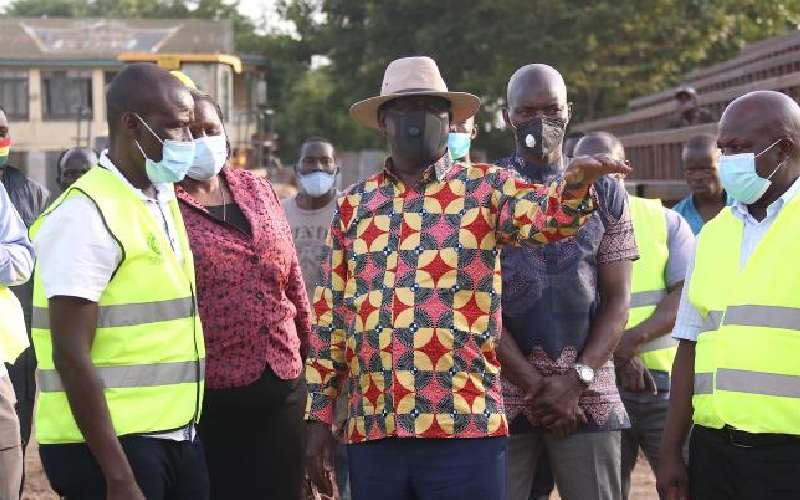 A section of ODM MPs now say party leader Raila Odinga's decision on the Building Bridges Initiative-BBI is final.
Led by Opiyo Wandayi (Ugunja) and Gideon Ochanda (Bondo) the legislators on Saturday said the Senate emulate the National Assembly and pass the Constitution (Amendment) Bill 2020.
The Senate is to resume its sitting next week to vote and either pass or reject the bill.
Urging ODM leaders to adhere to the party decision and back the Building Bridges Initiative, the lawmakers said political parties like organisations are regimented and have structures such that those who are down must agree in terms of leadership with those who are up.
While addressing members of the press in Siaya town, the MPs said ODM has only one leader who happens to Raila Odinga and once he has given direction on a matter, it is final.
"Just like he has pronounced himself on the matter of BBI, we have no choice but to give support to the decision. That is what we expect our members to do in the Senate when they convene next week," Wandayi said.
He argued that the constitution-making process is a matter of give and take, and a question of compromise where you issue out and get something back as well.
A sharp division emerged within the ODM camp after some MPs led by Siaya Senator James Orengo proposed some amendments to the bill before it is passed.
The MPs had faulted some of the contents in the bill especially the proposal to have 70 additional constituencies.
Orengo's faction questioned the criteria used to allocate the constituencies saying Luo Nyanza region was short-changed.
The divisions came amid calls from Raila Odinga and President Uhuru Kenyatta rallying the parliamentarians in the National Assembly and the Senate to support the bill.
But Wandayi and his brigade said where the party had reached was now a question of choice and not debate.
"It is either you are with us or not in this BBI train and if you are not with us it is good to make it public so that we can know. The most important thing for us as a people especially the Nyanza counties is to rally behind our leader," he said.
His sentiments were echoed by Ochanda who maintained that every member of ODM must follow what the leadership says or bring in front of them.
"We cannot make a constitution every day yet when the moment comes it is usually so critical and up for grabs. We are currently in that stage. As has been mentioned, there is no sector that has ever received 100 percent during the constitution-making process," Ochanda said.
He said during the constitution-making process interests are many and there is always the issue of give and take.
"We must appreciate that at the moment, we as a community have quite a lot of gains in this BBI," he said adding, "As much as we have gains, chances of giving must prevail and we must accept that there are situations we have to give. So as a party we are clear we are going forward with BBI".