Appointment of registrar of parties was against law, Jubilee official says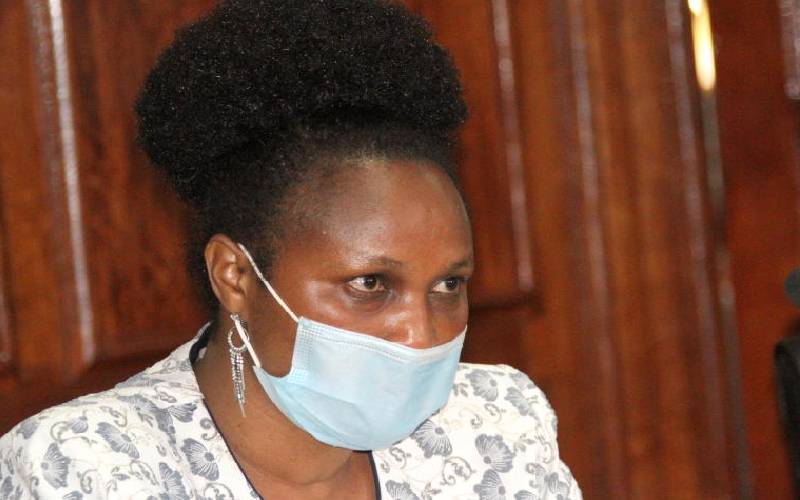 A Jubilee Party official wants the High Court to quash the appointment of Ann Nderitu (pictured) as the Registrar of Political Parties alleging the process was unconstitutional.
Jubilee's Mombasa County Secretary Patrick Kabundu said Nderitu's appointment by the Public Service Commission (PSC) puts to question the independence of her office.
In a petition filed before Justice Anthony Murima, Kabundu is challenging the Political Parties Act (Amendment Bill) 2016, saying it contravenes the Constitution and interferes with the independence of the registrar.
Kabundu said by interfering with the office of the Registrar of Political Parties, the Act has brought about confusion and instability in political parties.
He said the Political Parties Act of 2011 enacted by the 10th Parliament stipulated that the registrar should be appointed by a select committee.
The select committee comprises a chairperson nominated by the president, nominees from the Institute of Certified Public Accountants of Kenya, Law Society of Kenya, Association of Professional Societies in East Africa, and two people nominated by the National Assembly and Senate.
"The PSC was removed and replaced by a committee because Parliament believed it could be influenced by the Executive," he said.
Take a quick survey and help us improve our website!
Take a survey
Kabundu said Kenyans have been misled to believe that the main problem associated with the election process is brought about by the Independent Electoral and Boundaries Commission (IEBC) when in essence it is the Registrar of Political Parties.
"Political parties are engaged in vicious and selfish struggles for control of government positions and benefits instead of pursuing national interests and those of their members within agreed principals," said Kabundu.
Kabundu said Nderitu's appointment through a gazette notice dated May 15, 2020, was founded on a wrong statute. Ali Abullahi Surro, Florence Taabu, and Wilson Mohochi were appointed as deputy registrars.
"Ms Nderitu, a former head of voter registration at IEBC, was hand-picked in breach of order 51(1) (d) of Political Parties Act, 2011 and Fair Administrative Action Act, 2015," said Kabundu.
Justice Murima directed that all parties file their responses and written submissions within 21 days before the matter is mentioned on March 24, 2021.