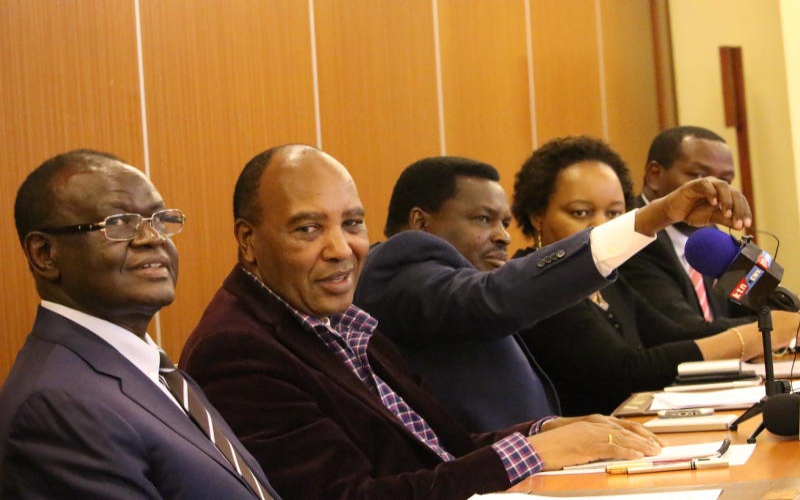 Ten governors from the Central Region Economic Block (CEREB) have strongly criticised Murang'a senator Irungu Kang'ata for writing President Uhuru Kenyatta warning him of the likelihood of the BBI being rejected in the region.
The governors accuse Kang'ata of breaching official protocol and addressing the president directly on the issue.

"It raises questions why a senior member of the government leadership in parliament would choose this cheap populist method to address this issue to HE the President whose office is just a few steps away from parliament," read the statement.

The governors have termed Kang'ata's allegation that the BBI is unpopular in central Kenya as "Preposterous and a misrepresentation of facts and reality".

Even though they agree with some of the issue raised by Kanga'ta, they still feel it is "very premature to judge the Bill as it has just been published for public participation and intensive discussion at the grassroots"
According to Kanga'ta's letter, the involvement of provincial commissioners such as chiefs has worked negatively in the region.

"Let us emphasise on the soft power and art of persuasion. In my humble view, the provincial administration in BBI process should be invisible," Kanga'ta tells president Uhuru.

Predicting BBI failure if the strategy is not changed, Kanga'ta also recommends a multiple-choice referendum to avoid a total rejection of the amendments made by the BBI.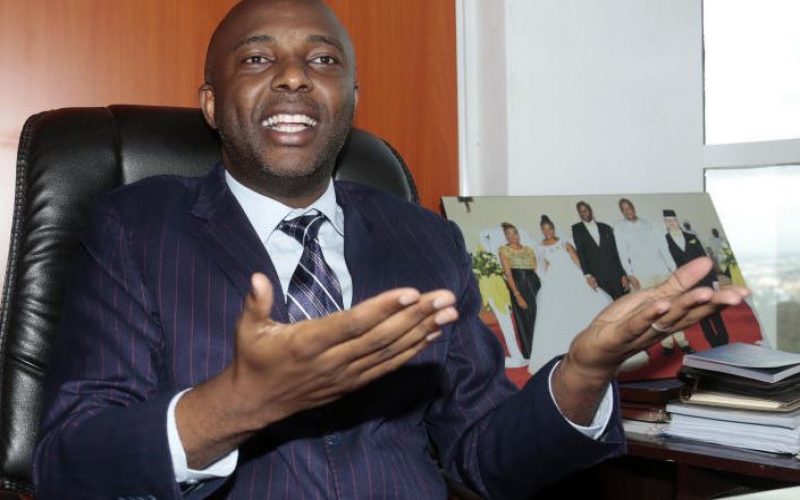 The CEREB governors have rubbished Kang'ata's statements as personal and based on personal prejudice.
"We can confirm that at no time did Hon Kang'ata seek or discuss any of the issues raised with any Governor or key elected leader of the Mt Kenya CEREB region who interact with wananchi at the grassroots on a day to day basis," said the governors.

Kanga'ta's letter also suggested the trimming of government, a proposal that is contrary to the BBI agenda of expanding the legislature by 70 Members of Parliament. The Senate Majority Chief Whip argues that there is a general feeling of economic deprivation is discontent at household levels in the region, a situation working against their agenda of expanding levels of governance.

"Hon Kangata talks of a possible bloated wage bill, Governors will be recommending a ring -enced wage bill whose consequences are reduction of salaries and other allowances," read the statement by CEREB.
The governors are: Francis Kimemia (Nyandarua) who is the chairman of the bloc, Kiraitu Murungi (Meru), Lee Kinyanjui (Nakuru), Anne Waiguru (Kirinyaga), James Nyoro (Kiambu), Martin Wambora (Embu), Ndiritu Murithi (Laikipia), Mwangi wa Iria (Murangá), Muthomi Njuki, (Tharaka Nithi) and Mutahi Kahiga (Nyeri).