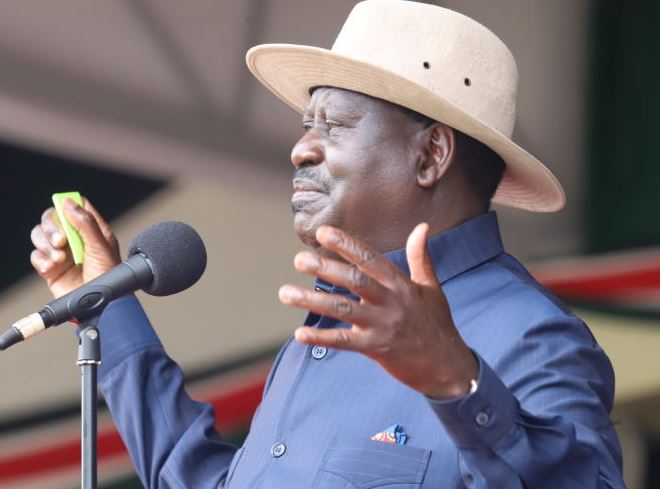 Former Prime Minister Raila Odinga (pictured) has called on Deputy President William Ruto to stop misusing the youth by giving out handouts.
Speaking in Kisii during the launch of the BBI report Wednesday morning, Raila said the country has several challenges that need consensus on how to solve them.
"Some people want to behave as if they dropped from heaven. They have been here for years yet they were not able to solve these challenges."
"Wheelbarrows will not help our people. Don't pretend to solve issues that you have not identified. Our communities have identified these issues, let's allow due process and have a conclusive document."
Read More
According to Raila, he and President Uhuru Kenyatta were not crazy to call for Constitution amendment. "We will go to the Assemblies, Parliament and later to the people."
"We will respect the will of the people when the report will be subjected to public for voting."
More follows...